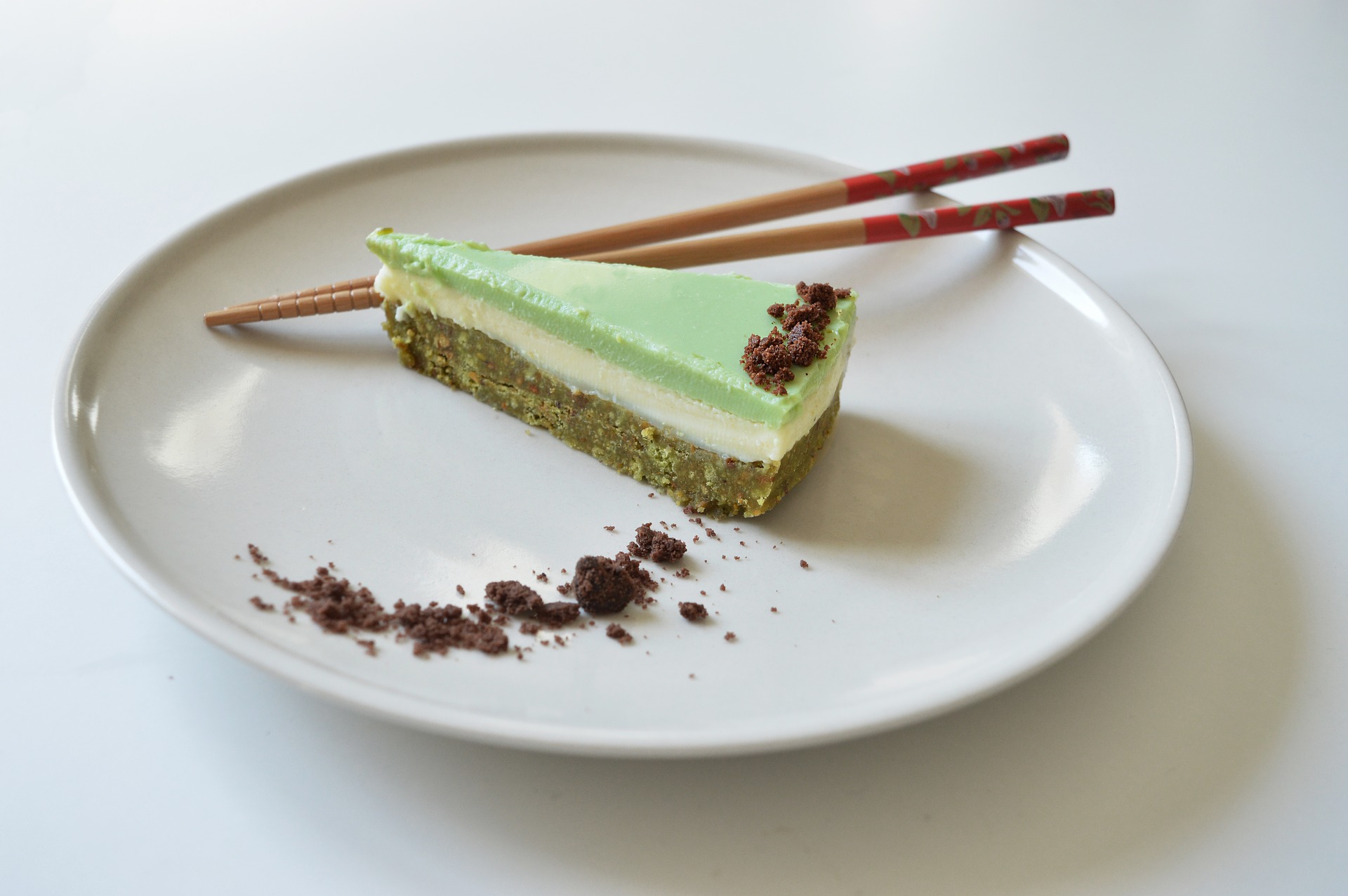 Everybody loves cheesecake, add some matcha and you have yourself an amazing, delicious, and creamy dessert. This Asian-style cheesecake is quite easy to make and the texture is lighter compared to its New York counterpart. A perfect dessert for any dinner parties or if you just want to serve a delicious and light dessert. Slice into 8 servings, I guarantee everyone will love it.
Matcha (green tea) came into my radar when I was in New York and I was craving for some cheesecake, my favorite dessert. I was curious and bought a slice just to know what it tastes like. It was amazing! It's not too "heavy" like any other cheesecake I'm accustomed to and the matcha really adds another level to the taste. I was determined to make a recipe for it and today, I want to share it with you.
This amazing dessert is already so delicious on its own but if you want to take it to another level, a cup of strong black coffee will elevate the taste even more. You can also sprinkle some cinnamon on top, or maybe add some fresh strawberry. Be a little creative and add your own touches to it.
Ingredients for Matcha Layered Cheesecake
1 ½ cups biscuit
5 ½ tablespoons butter (melted)
2 tablespoons milk
2 tablespoons water
½ tablespoon gelatin powder
3 ⅓ cups cream cheese
⅔ cup of sugar
1 ⅔ cups yogurt
1 ⅔ cups heavy cream
2 tablespoons matcha powder
2 tablespoons of hot water
How to Make Matcha Layered Cheesecake
First, crush the biscuit in a Ziplock bag until fine then transfer to a large bowl. Add in the melted butter and milk, mix well. Transfer the mixture to a 20 cm (7 in) spring-loaded mold and press by holding it firmly with your fingers. Chill in the refrigerator for about 30 minutes. Next, in a heat-resistant small dish, mix the gelatin and water and let it set. In a bowl, add the cream cheese and sugar, mix well. Add in the yogurt and heavy cream next and mix well. Heat the gelatin in your microwave oven for about 30 seconds and mix thoroughly every fifteen seconds. Once the gelatin becomes liquid, filter it into the mixture and mix thoroughly.
Into two bowls, divide the mixture equally. Mix the Matcha with hot water then add it to one of the mixtures and mix well. Into the bottom of the mold, pour half the amount of white filling then put in a freezer for 15 minutes until it is solid. Pour half the matcha filling into the mold and cool for 10 minutes. Repeat with the rest of the filling. Put in the refrigerator for about 3 hours then remove the cake from the mold, serve, and enjoy.
To see other recipes for Matcha Layered Cheesecake, check out:
https://tasty.co/recipe/matcha-layered-cheesecake
https://foodisafourletterword.com/recipe/instant-pot-matcha-cheesecake-recipe/
https://www.asianfoodgrocer.com/recipe/green-tea-cheese-cake-recipe