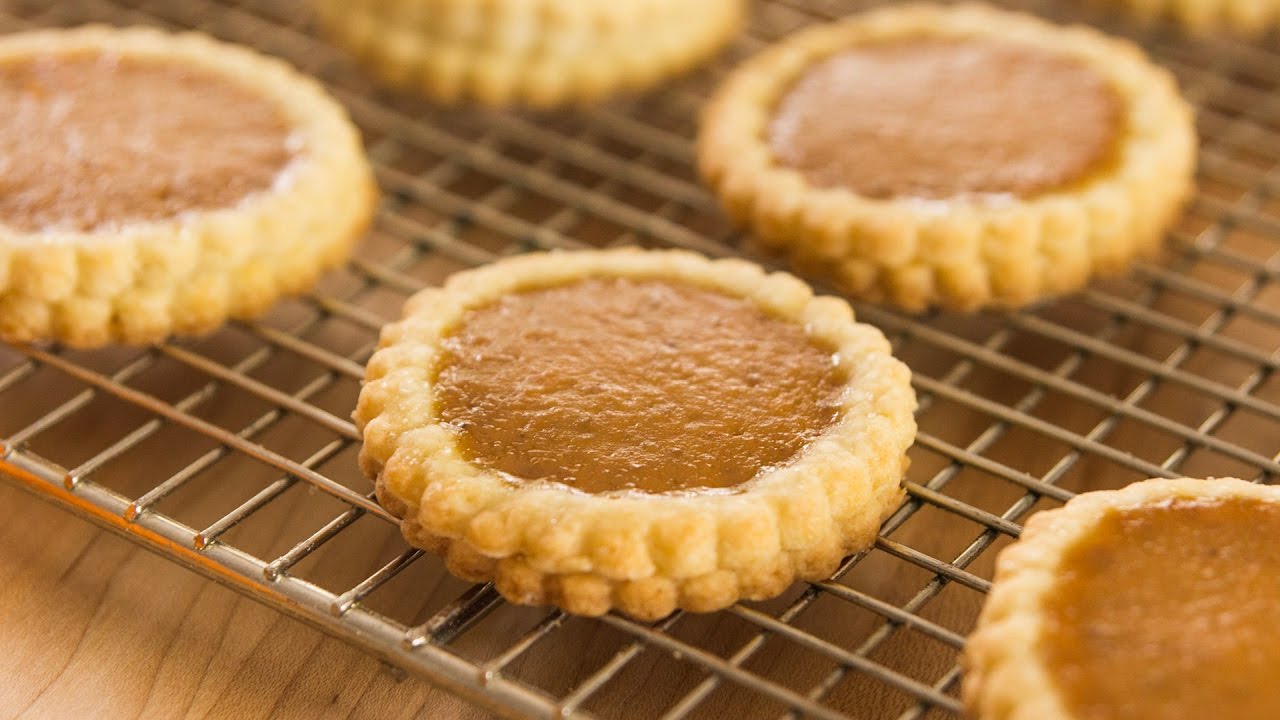 Looking for a recipe for Thanksgiving that you can offer your family and friends when they arrive to celebrate this special day, well how about these amazing looking pumpkin pie cookies that would be just perfect with mugs of hot latte or chocolate what a great start to a wonderful day
I really love these cookies that look so delicious
This great cookie recipe has been brought to you by The Gray Boxwood on YouTube, thanks for sharing this recipe with us
Here below is the recipe and the video tutorial to watch both from the YouTube channel
FOR THE COOKIES
– 2 1/2 cups flour
– 5 tablespoons sugar
– 1 teaspoon salt
– 16 tablespoons cold butter, cut in small pieces
– 2 egg yolks
– 5-7 tablespoons ice water
FOR THE PUMPKIN PIE FILLING
– 1 cup pumpkin purée
– 3/4 cup evaporated milk
– 1 egg
– 1 teaspoon vanilla
– 1/3 cup sugar
– 1/2 teaspoon cinnamon
– 1/4 teaspoon ground ginger
– 1/8 teaspoon ground cloves
FOR THE COOKIES
Preheat oven to 375 degrees.
In a food processor, pulse together the flour, sugar and salt until combined. Add butter and pulse until butter is cut into small pieces no larger than the size of peas. Then add egg yolks.
Place on lid and with the processor running, dribble in water until dough clears the sides and forms ball. Wrap dough in plastic and form into disk. Place in refrigerator and chill at least 30 minutes.
Once chilled, remove from refrigerator and roll dough out on lightly floured surface to 1/4 inch thickness.
With a biscuit cutter, cut three-inch round cookies and place half of the cookies on a parchment lined baking sheet.
Brush cookies with 1 egg white mixed with 1 teaspoon water.
With the other half of the cookies, create a frame by cutting the middle with one size smaller biscuit cutter.
Place frame on egg washed cookie, sprinkle with sugar and bake in preheated oven for 15 minutes.
While baking make the filling by mixing together all the pumpkin pie filling ingredients until well combined.
When cookies are finished, remove from oven. Cool for 5 minutes then fill with approximately 1 tablespoon of pie filling.
Return to oven and bake an additional 8-10 minutes until the filling is just set.
Remove and cool on pan for 5 minutes then on a cooling rack.