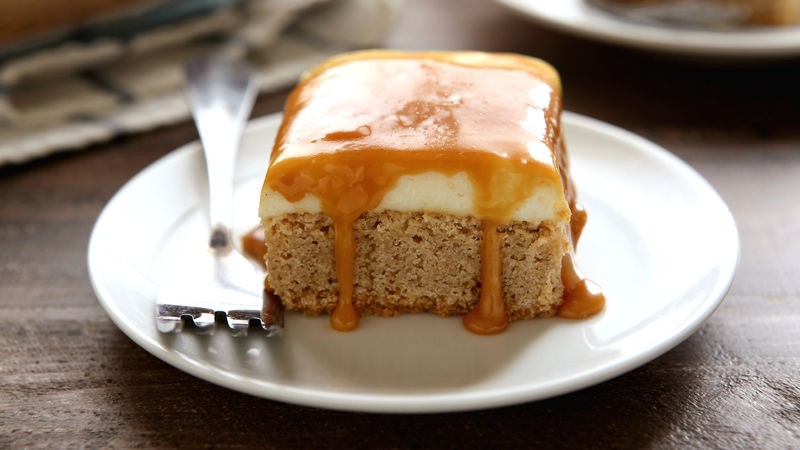 What wonderful delicious bars to make are these Snickerdoodle White Chocolate-Caramel Bars, really great to make for any occasion, they are easy to make which makes them all that more appealing
A snickerdoodle is a type of cookie made with butter or oil, sugar, and flour, and rolled in cinnamon sugar. Eggs may also sometimes be used as an ingredient, with cream of tartar and baking soda added to leaven the dough. Snickerdoodles are characterized by a cracked surface and can be crisp or soft depending on the ingredients used.
Snickerdoodles are often referred to as "sugar cookies". However, traditional sugar cookies are often rolled in white sugar whereas snickerdoodles are rolled in a mixture of white sugar and cinnamon.
Article Source :https://en.wikipedia.org/wiki/Snickerdoodle
This great recipe has been brought to you by bettycrocker.com website , thanks for sharing it with us
Here below is a list of the ingredients you will need from the website
This three layer snickerdoodle bar is the ultimate indulgent dessert – completed with a caramel topping that's bowl-lickin' good.
Ingredients
Snickerdoodle Cookie Base
2 pouches Betty Crocker™ snickerdoodle cookie mix
3 tablespoons Gold Medal™ all-purpose flour
1 cup butter, melted
2 eggs
White Chocolate Filling
1/2 cup heavy whipping cream
1 package (8 oz) cream cheese, softened
1/2 cup sugar
1/2 teaspoon vanilla
1/2 cup white vanilla baking chips, melted
Caramel Topping
1 bag (11 oz) caramels, unwrapped
1/3 cup heavy whipping cream