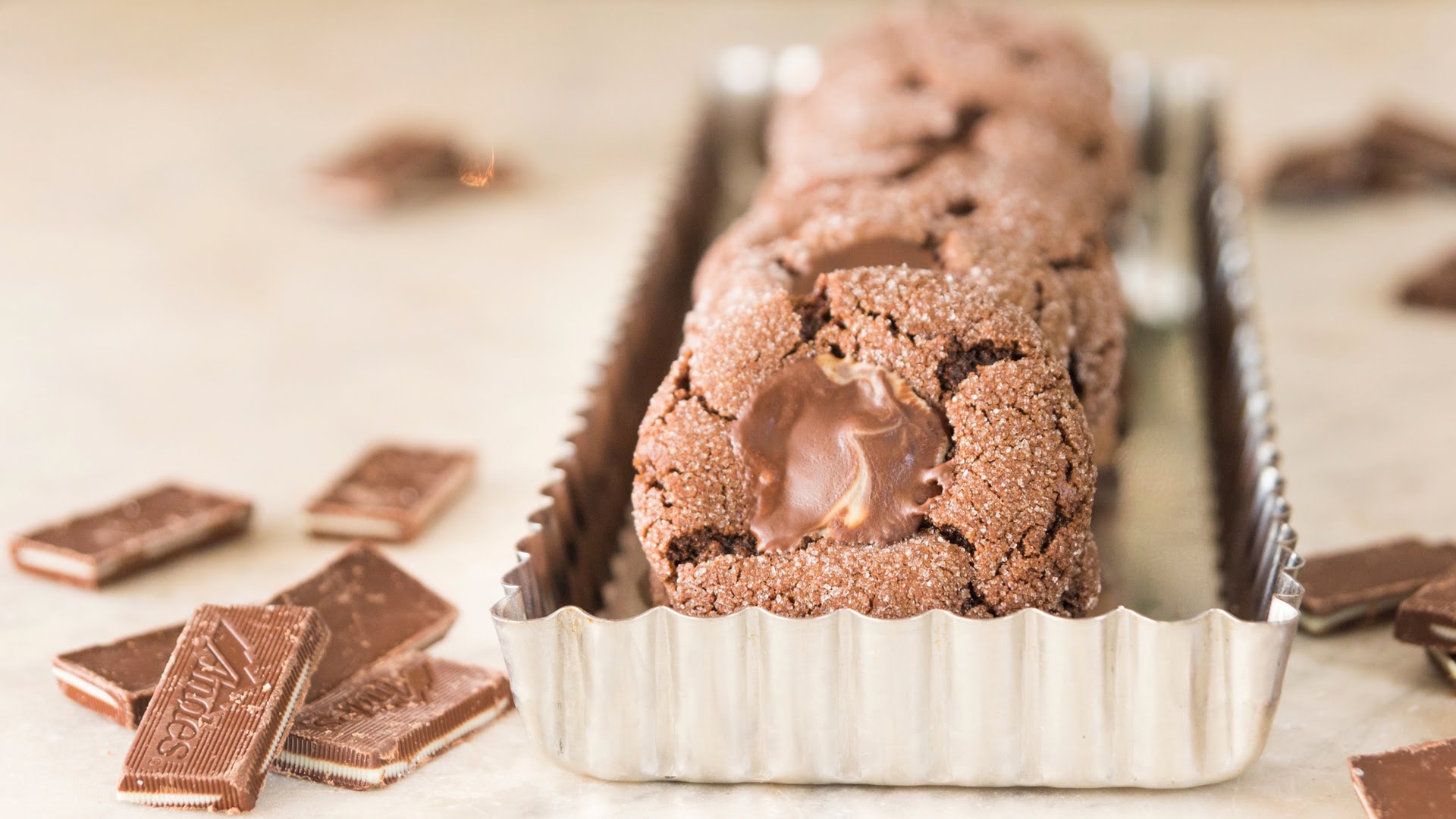 Amazing after  dinner mint cookies to make that look so fantastic that I just had to share this recipe on to you all , what a great way to finish a meal with a cup of coffee and these cookies they certainly would be prefect
These cookies look so delicious with that chocolate mint centre that is to die for , everyone will be waiting in anticipation waiting for these delights
This great recipe is brought to you by The Gray Boxwood on YouTube , thanks for sharing this recipe with us
Here below is a list of the ingredients you will need and how to make these cookies along with the video
INGREDIENTS

– 3/4 cup (1 1/2 sticks) butter
– 1 1/2 cups brown sugar
– 12 ounces semi sweet chocolate
– 1 teaspoon espresso powder
– 2 eggs
– 1 teaspoon vanilla extract
– 1 1/4 teaspoons baking soda
– 2 1/2 cups flour
– 1 teaspoon salt
– 1/2 cup white granulated sugar (for rolling cookies)
– 1 9.5-ounce bag after dinner thin mints, mints opened and cut in half

INSTRUCTIONS

In the microwave, melt the butter, brown sugar and chocolate. Melt by heating in 30 second increments, stirring in between each heating, until the mixture is dissolved. Let cool slightly.

Add espresso powder and beat in eggs one at a time until incorporated.

Mix in vanilla, baking soda, salt, baking powder and flour.

Mix until no streaks of flour remain. If dough is too soft to handle, chill slightly before making balls.

Using a tablespoon-sized scoop, make cookie balls. Roll into a ball then roll in sugar and place on parchment-lined baking sheets.

Bake in a preheated 350-degree oven for 8-12 minutes. The cookies are done when just set around the edge and puffed in the middle.

Remove from oven and immediately press half a mint in the center of cookie. Let the mints soften and melt. Then, using the back of a spoon, swirl the mint in a circle.

Let cookies cool on a cooling rack until the mint center has hardened.