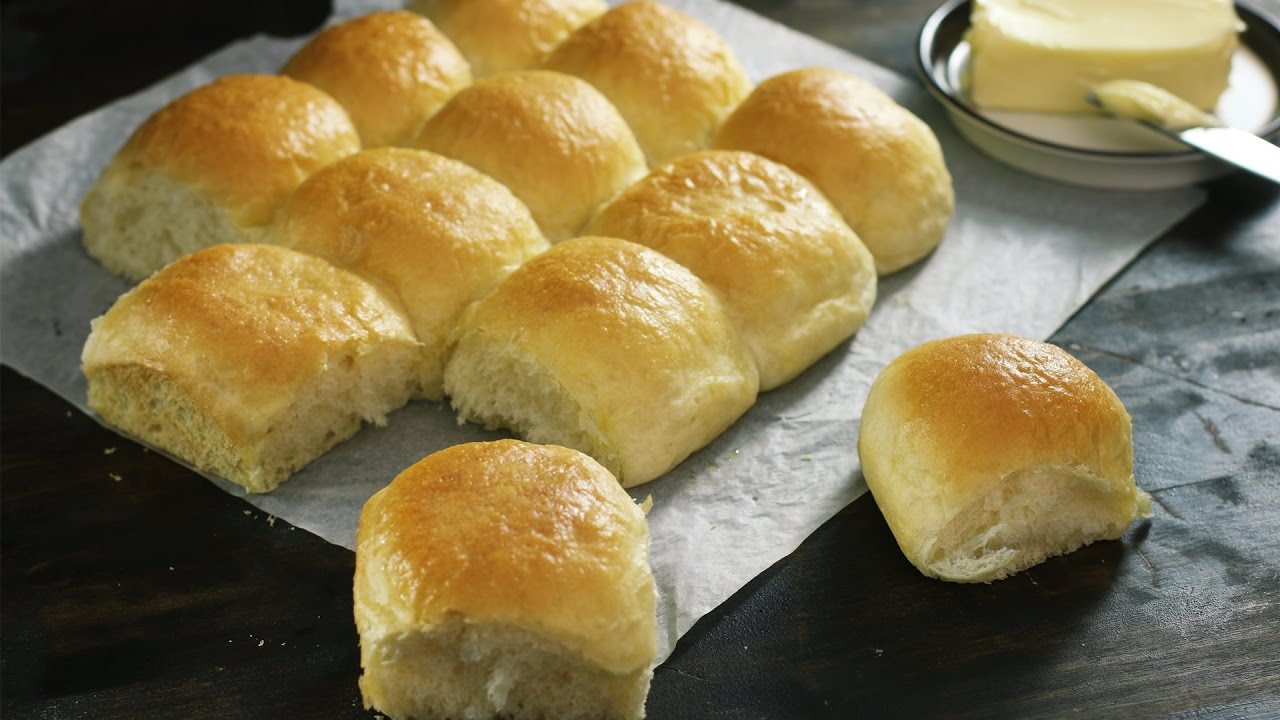 Making your own dinner rolls for a party or to have with that bowl of soup etc is so rewarding so I was so pleased to have found this particular recipe for you , it has an  amazing video tutorial showing your how to make these perfect dinner rolls which is good as a visual recipe is far easier than reading one although there is a written recipe too
This great recipe has been brought to you by homecookingadventure.com website and Home Cooking Adventure on YouTube, thanks for sharing it with us
Here below is the recipe and video tutorial
Ingredients
Makes 15 rolls

3 1/4 cups (400g) all-purpose flour
2 tbsp (30g) sugar
1 tsp (5g) salt
1 cup 240ml) milk, slightly warm
20g fresh yeast (1 tbsp active dry yeast)
3 tbsp (45g) butter, softened
1 egg, beaten
1 tbsp (15g) butter, melted
Directions
Prepare the dough. Add 1 tbsp (15g) of sugar over the fresh yeast and stir until it liquefies. Add 1/4 cup (60ml) milk. Stir to dissolve.
In a large bowl combine flour, 1 tbsp (15g) sugar and salt. Add dissolved yeast, the rest of 3/4 cup (180ml) milk, beaten egg and butter. Stir to combine and knead until the dough is soft, a bit sticky but quite elastic and pulls away from the sides of the bowl. Transfer to a greased bowl and cover with plastic wrap. Let it rise at room temperature for 90 minutes or until doubled in size.
Sprinkle flour on the working surface, place the dough and cut in 15 pieces. Form into rolls and place on a parchment paper lined (9×13 inch – 23x33cm) pan with distance between them to allow them to rise. Cover with a greased plastic wrap and let it rise for another hour at room temperature. If you want to top the rolls wih seeds it is best to brush them first with beaten eggs and sprinkle seeds before baking.
Preheat oven to 375F (190C). Bake the rolls for 15-20 minutes or until lightly brown.
Remove rolls from oven and brush with melted butter. Serve the rolls warm.