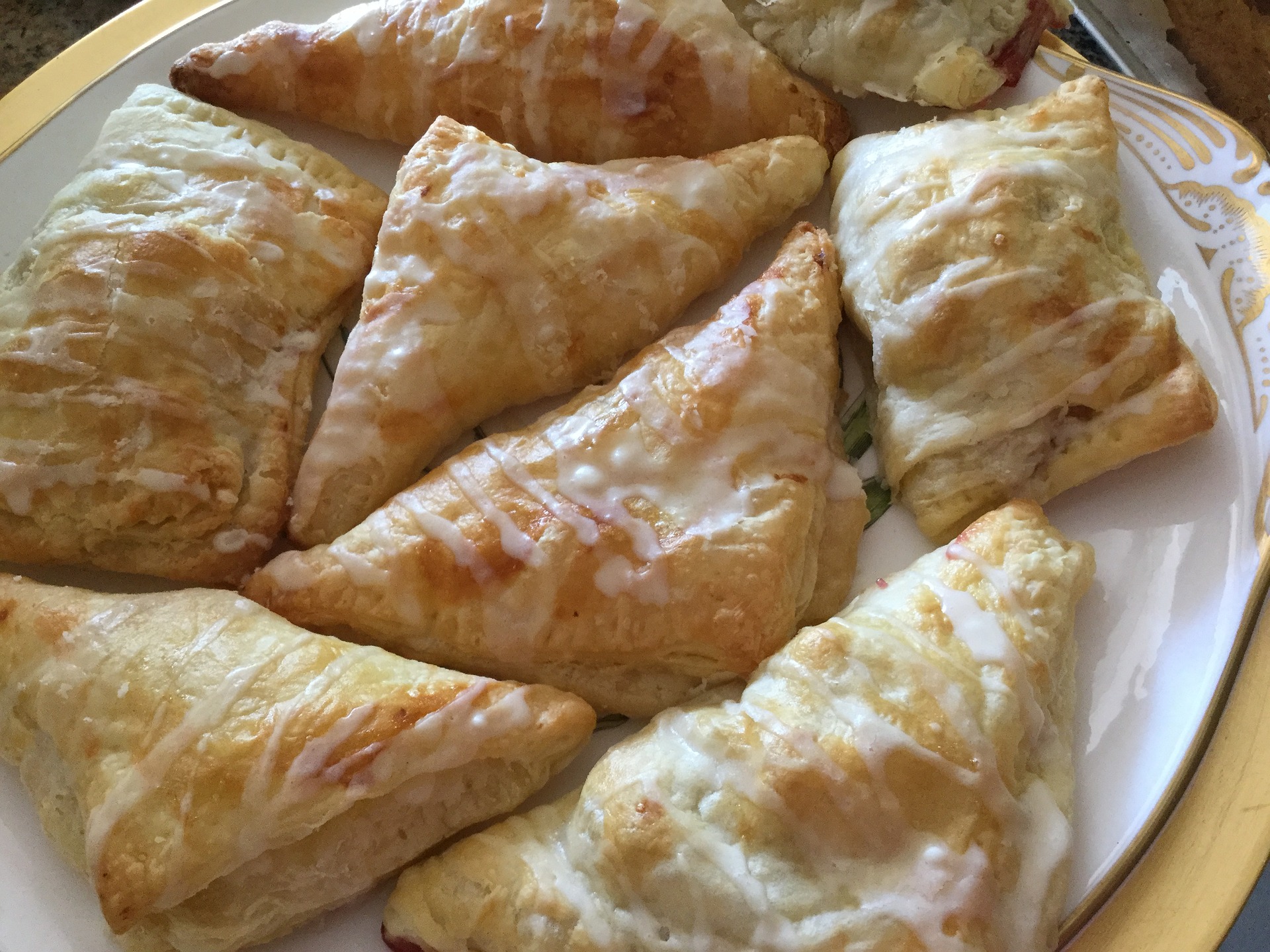 This is a classic recipe that I'm sure everyone has at least tried at least once. This caramel apple-filled dessert drizzled in powdered sugar glaze is a perfect dessert for any day of the week. To be honest, they're so easy and simple to make, you can practically make them all year round without anyone tiring of them. This particular recipe will make about 8 servings of delicious, sweet, and nostalgic dessert.
I remember my mother made these sweet desserts when I was still a little girl and I never get tired of them. She always made it different every time with just a little twist added to them. It is such a great memory. I made this recipe because I want to create some memories with my family and what better way to do it through a classic dessert that I always enjoy.
Glaze of any kind is kind of mandatory for this dessert to make it complete. I use simple milk and sugar to make a sugar glaze for them, but you don't have to if you want to add something else. Be a little creative and maybe you will surprise yourself. Try melted chocolate, maple syrup, or an orange glaze to add that tangy taste.
Ingredients for Caramel Apple Turnover
3 granny smith apples
2 tablespoons butter
1 (17.3 oz) box of puff pastry (two sheets insides)
1 egg (beaten)
1 teaspoon vanilla extract
1 teaspoon cinnamon
¾ cup brown sugar
¾ tablespoon cornstarch
a pinch of salt
powdered sugar
How to Make Caramel Apple Turnover
First, peel and cut the apples into small cubes. Into a medium-sized saucepan, add the apples, brown sugar, butter, cinnamon and a pinch of salt. Cook until apples have softened (3-5 minutes). Add in the cornstarch and reduce the heat to medium-low. Cook until the caramel sauce has thickened (about 5 minutes). On a baking paper-lined baking sheet, place one of the two sheets of puff pastry then cut into four squares. Into the center, place a heaping tablespoon of the apple mixture.
Fold the square to form a triangle and pinch down the edges by using a fork. Lightly brush with a beaten egg and bake until golden brown (about 20 minutes). Once the pastries are cooled, combine a little milk with powdered sugar to make a sugar glaze until the desired consistency is achieved. Drizzle and enjoy.
To see other recipes for Caramel Apple Turnover, check out:
http://apple-of-my-eye.com/2014/06/29/easy-caramel-apple-turnovers/       
http://www.whatmegansmaking.com/2013/10/easy-caramel-apple-turnovers.html
https://www.smalltownwoman.com/scrumptious-amazingly-easy-apple-turnovers/