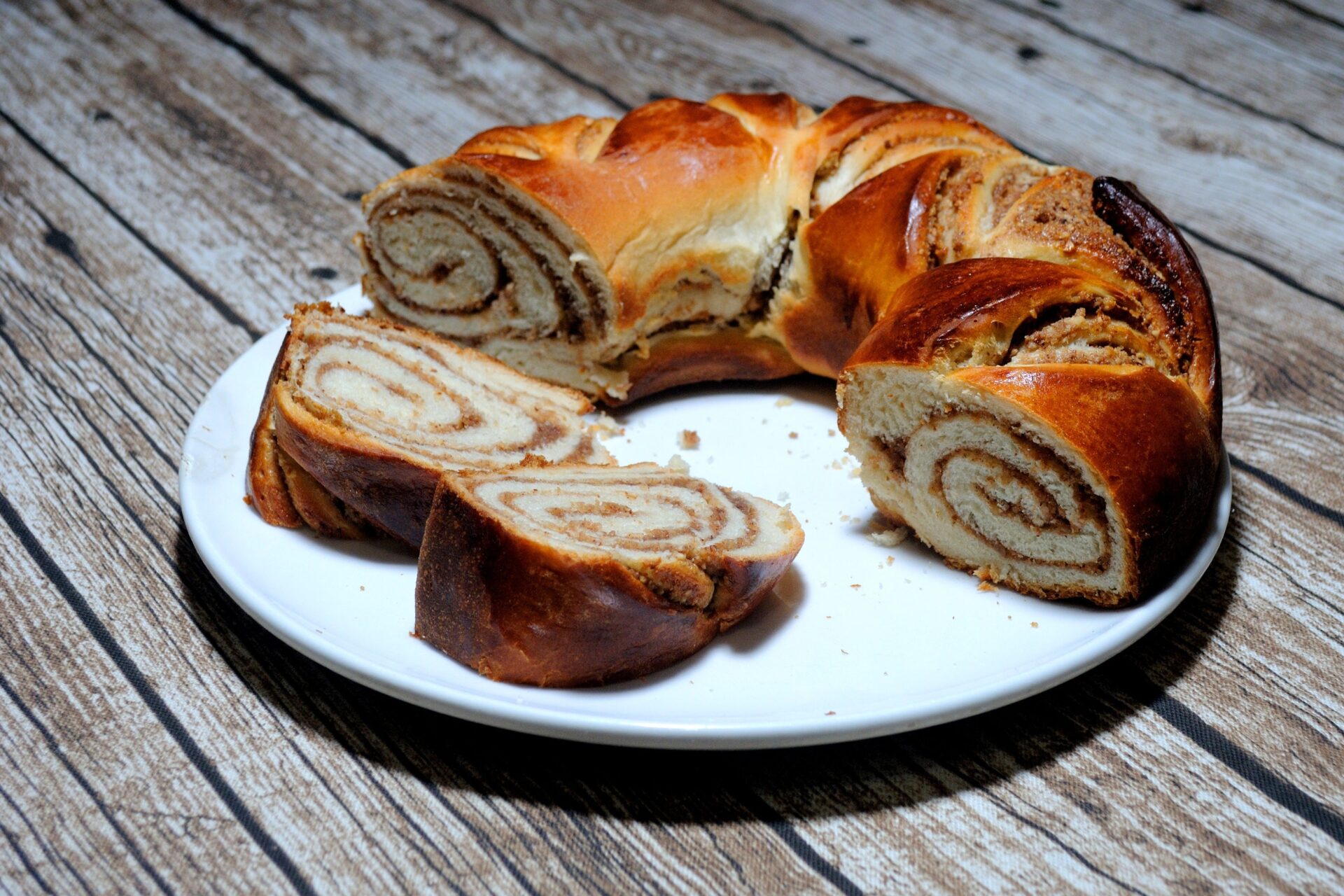 Many people around the world grow up eating bean bread. It's the ultimate comfort food and you can find it everywhere. It's delicious, has a variety of fillings, and looks gorgeous. Today, we're going to make a red bean bread, a classic and traditional bread that's perfect for any time of day and you can make it all year round. This recipe will make 16 servings of delicious red bean bread.
It's the bread for any occasion! You can eat it for breakfast, pack some for lunch, snack on it while watching tv, etc. Hopefully, with this recipe, you can create great memories with your friends and family.
White sugar icing is perfect for this bread but don't let that stop you from adding your own favorite. Fresh fruits, dried fruits, syrups, or even a scoop of ice cream are great options. For beverages, a hot cup of tea pairs perfectly with this red bean bread.
Ingredients for Red Bean Bread
Red Bean Paste:
4.4 oz. azuki bean
6 tablespoon butter
¾ cup of sugar
Bread:
3 ½ cup all-purpose flour
1 ½ teaspoon salt
1 cup milk (room temperature)
1 egg (room temperature)
1 tablespoon active dry yeast
½ cup cake flour
2/3 cup fresh cream (room temperature)
1/3 cup sugar
Egg wash:
1 egg
1 tablespoon water
Simple syrup:
1 tablespoon sugar
1 tablespoon hot water
How to Make Red Bean Bread
Red Bean Paste:
First, wash and drain the beans, then place them in a pot and add water until they are covered by 2 inches. Bring to a boil and cover. Reduce the heat to a simmer and cook until all the liquid has evaporated. The beans should have become soft and crumbling. If not, continue cooking by adding a little more water until the beans are soft. There shouldn't be any water left since we want to make this into a bread filling.
Into a food processor, transfer the beans and puree into a smooth paste. Return the paste back into the pot and add sugar and butter. Cook and stir until all the sugar and butter has completely incorporated into the beans. Transfer into a mixing bowl, chill, and set aside.
Bread:
Gradually add in fresh cream, milk, egg, sugar, cake flour, all-purpose flour, active dry yeast, and salt in a mixing bowl with a dough hook attached. Knead until it comes together into a smooth ball and not sticking to the bowl. Wrap the bowl with a saran wrap and in the bowl, let the dough proof until the volume is double (about 1 hour). Or, put into the fridge and let it proof overnight.
Divide the dough into two portions. The first portion (loaf): Roll the dough into 10″x12″ rectangle and spread the red bean paste on it thinly. Roll from bottom to top into a log with the 10″ side closest to you. Using a knife, cut the log into 2 halves and place the cut sides up next to one another and braid back into a log then place into a greased 9″ loaf pan. For another 1-2 hours, let it proof until it fills the pan.
The second portion (buns): Divide the dough into 8 equal portions and flatten each portion into a flat rounded dough. Scoop about an ice cream worth of red bean paste at the center of the dough then gathers the dough to wrap the filling and reshape into a round bun shape. Repeat for the remaining portions. Place all of them in a greased 9″ round cake pan and for another 1-2 hours, let them proof until they fill the pan.
Preheat the oven to 350F. Brush the top of the dough with egg wash, then for the buns, bake for 30-35 minutes and for the loaf, about 40-45 minutes or until golden brown. Brush the top of the bread with simple syrup once done, serve immediately, and enjoy. Put any leftovers in the fridge and use your microwave to reheat. Consume everything within 3 days.
To see other recipes for Red Bean Bread, check out:
https://vforveggy.com/red-bean-bread.html
https://treatntrick.blogspot.com/2011/11/red-bean-swirl-bread.html