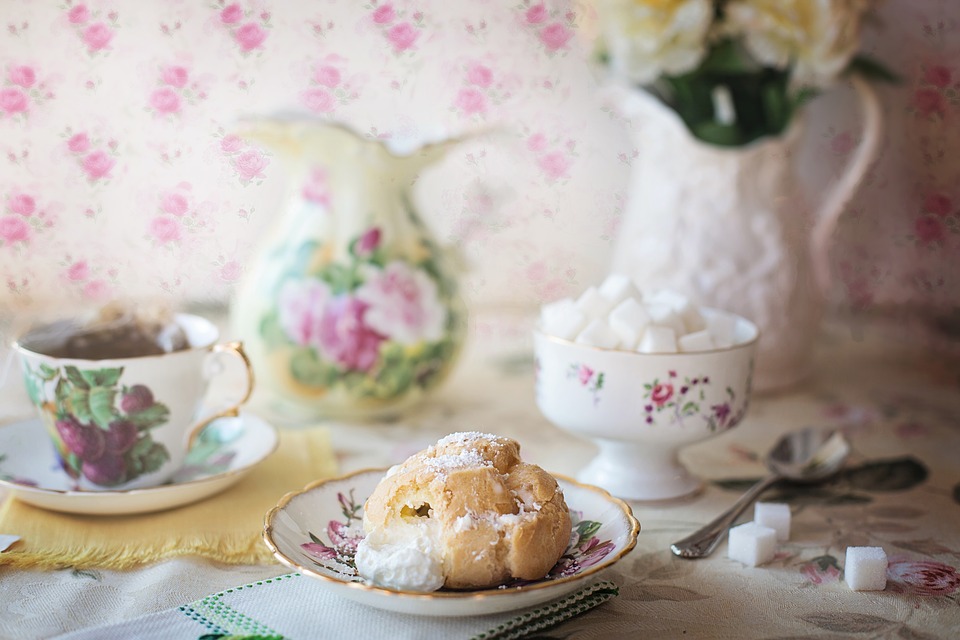 This light, airy, eggnog filled cream puffs will be your family's new favorite dessert. It's so easy to make, nothing complicated, and you just need to prepare some simple ingredients that you probably already have in your kitchen. A perfect dessert on Christmas morning for your family. This recipe will make about 2 dozen delicious cream puffs, but you better make more, especially if you're inviting a company. 
I have to admit, these delicious puffs are my guilty pleasure. They're so juicy and when you bite into them, heaven. I always buy them at my local bakery, but they never have eggnog filled one for some reason. That's one of the reasons that I make this recipe because my husband and I love eggnog, and I want to make him something special this Christmas. 
They are super delicious as is but combine them with a cup of joe; you will be in heaven. My husband and I are coffee drinkers, so it's a no-brainer. You also can add a variety of toppings to it if you like, something like dried fruits, or fresh fruits, add some maple syrup, melt some dark chocolate and pour it on top. Anything you like basically can work with this wonderful dessert. 
Ingredients for Eggnog Cream Puffs
4 large eggs
1 cup all-purpose flour
1 cup of water
¾ teaspoon ground nutmeg
½ cup butter (cubed)
1/8 teaspoon salt
Whipped cream:
1 ½ cups heavy whipping cream
1 ½ cups confectioners' sugar
1 teaspoon vanilla extract
¼ cup eggnog
1/8 teaspoon ground nutmeg
additional confectioners' sugar
How to Make Eggnog Cream Puffs
First, preheat your oven to 400°F. Add water, butter, and salt in a large saucepan and bring to a boil. Add the flour and nutmeg, stir until blended. Cook them over medium heat while stirring vigorously until the mixture pulls away from sides of the pan. Remove from the heat and let stand for 5 minutes.
Add the eggs one at a time and beat well after each addition until smooth. Continue beating the mixture until they are smooth and shiny. Onto a greased baking sheets, drop the dough by rounded tablespoonfuls 1 inch apart. Bake until puffed, very firm and golden brown (about 30-35 minutes). Using the tip of a knife, pierce the sides of each puff, cool on wire racks then cut the top third off each puff.
Beat the cream in a large bowl until it begins to thicken. Add confectioners' sugar, nutmeg, eggnog, vanilla, and beat until soft peaks form. Just before serving, fill the cream puffs with whipped cream. If desired, dust with additional confectioners' sugar. Serve and enjoy.
To see other recipes for Eggnog Cream Puffs, check out: 
https://bishopsorchards.com/recipe/eggnog-cream-puffs/
https://www.tasteofhome.com/recipes/eggnog-cream-puffs/http://www.grouprecipes.com/109754/eggnog-cream-puffs.html