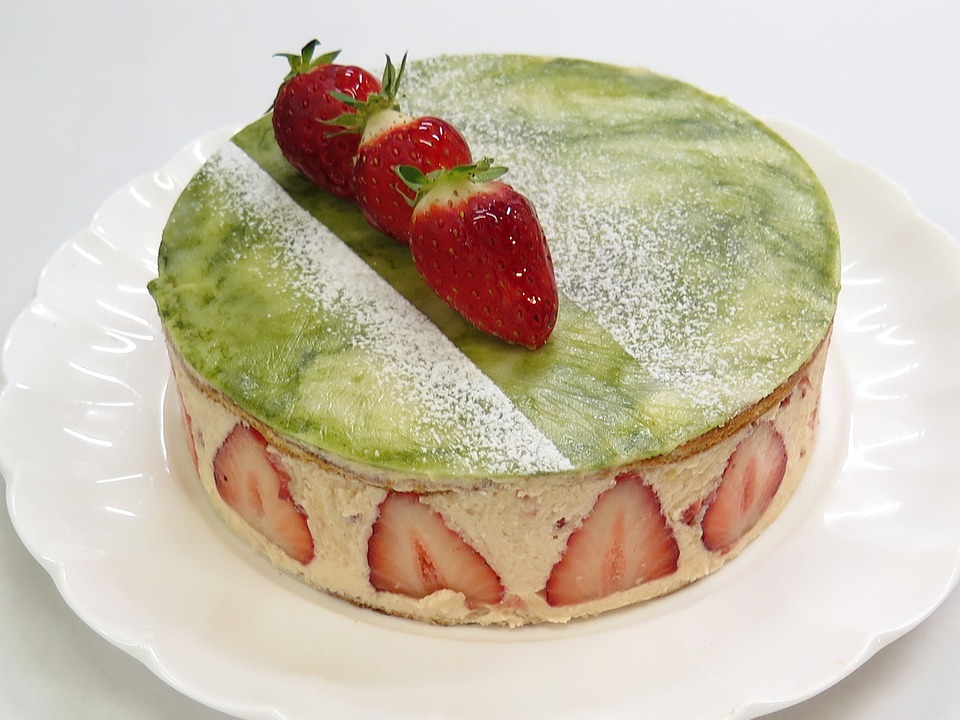 This gorgeous cake is quite simple to make, and you probably already have most of the ingredients in your kitchen. The perfect cake for Christmas with its earthy, not overly sweet taste that will definitely make everyone smile. Cut into 4-6 slices and if there are leftovers, which I highly doubt, this cake stores well in the fridge. 
I was in a bit of a pickle when I decided to make this recipe. It's because I didn't want to make it in the first place. I thought, just buy a cake from our local bakery that I know my family likes and I'd be done with it. That's when I came across this matcha ingredients, and it really piqued my interest and just had to make a recipe for it. 
A glass of black coffee will make a great pair for this cake, and the taste will really complement each other. You can also add some dark chocolate to give it a deeper and earthy taste. Whatever it is, feel free to add your own touch to it. 
Ingredients for Matcha Strawberry Shortcake
For Matcha sponge cake:
3 eggs (room temperature)
3 ounces sugar
3 ½ ounces flour
1 ounce milk
1 ounce butter
¼ oz. matcha (1/8 oz. cooked matcha and 1/8 oz. matcha chlorella)
For decoration:
icing sugar
1.7 cup whipping cream
1 spoon powdered stevia for strawberries
18 strawberries
How to Make Matcha Strawberry Shortcake
Preheat your oven to350 F. Crack the eggs into a bowl and beat for about 3 minutes using an electric mixer. Add the sugar and continue beating for another 5 minutes. Pout water into the mixture and heat while continue beating. Remove from the heat and continue beating for another 10 minutes. Sift the flour and matcha in a bowl and mix well. Add the matcha and flour powder to the egg mixture and mix well, then melt the butter and combine with milk and add 1/8 (one eighth) of the mixture.
Mix the whole butter with the mixture using a spatula. Grease the pan and place the mixture in the pan — Bake for about 35 minutes. When done, allow the cake to cool then cut in half horizontally. Slice the strawberries and dust with a tablespoon of powdered stevia. Sprinkle the cake with the sliced ​​strawberries and whipped cream. Serve and enjoy.
To see other recipes for Matcha Strawberry Shortcake, check out: 
https://www.lamtisserie.com/matcha-strawberry-shortcake.html
http://hungryrabbit.com/2014/02/matcha-strawberry-cake/
https://cookpad.com/uk/recipes/3783484-xmas-matcha-strawberry-cake