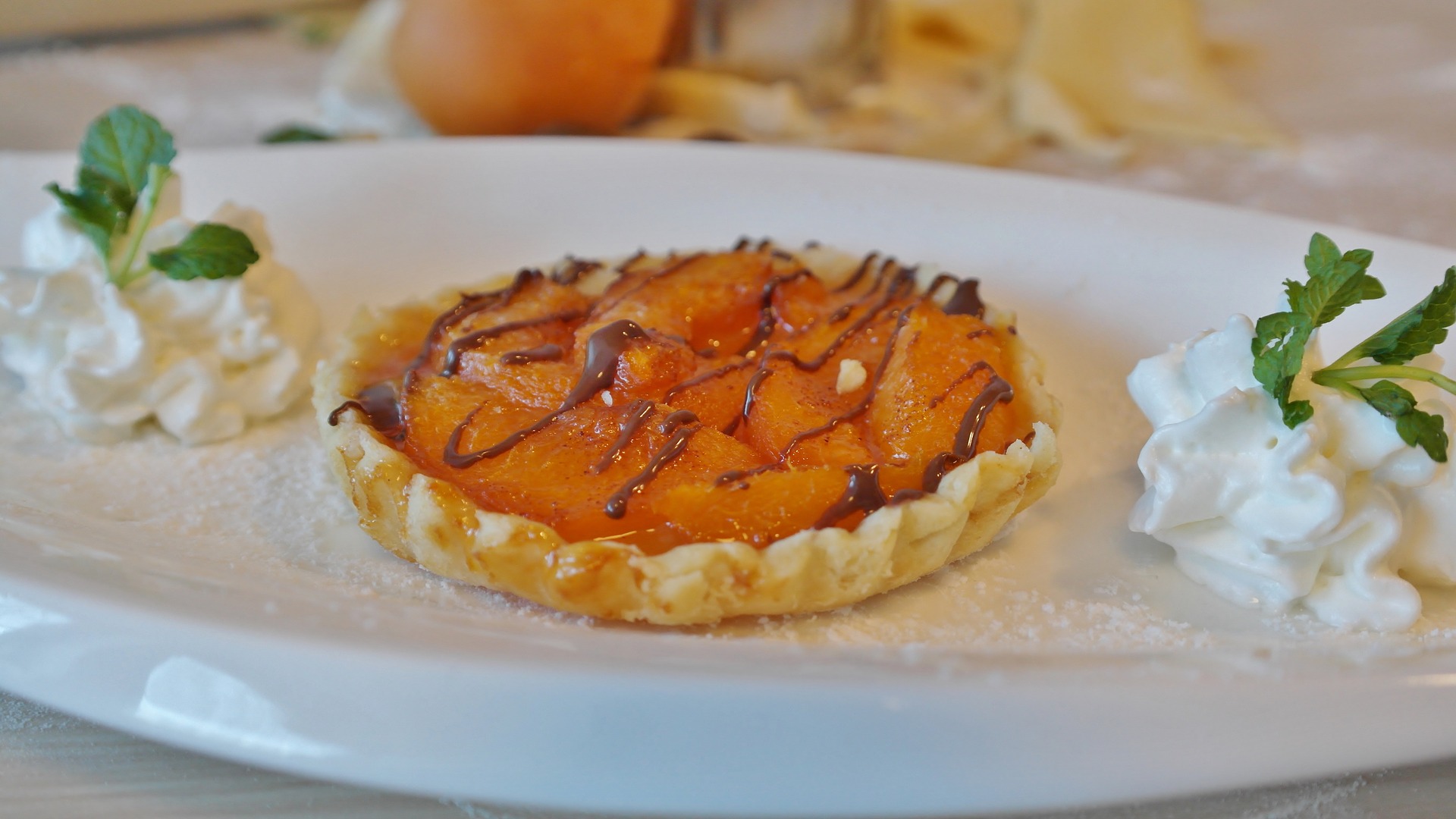 If you like apricot, then you will love this dessert. With a buttery, flaky crust combined with juicy wedges of apricots, they'll easily be everyone's favorite wherever you serve them. This recipe will make 8 amazing tarts that you can serve after lunch with family or friends, or, you can serve them whenever you have guests coming over. Either way, it's an amazing dessert that everyone will talk about after.
I love any kinds of tarts, and I always try to find a good bakery that sells them whenever I travel. My kids love apricot, well, who doesn't? As for my husband, he just loves whatever I make for him. "Tastes better than store-bought ones," he says. This recipe will combine those things into what I think is the best dessert recipe I've made so far, and I want to share it with you.
I poured a little bit of melted chocolate on top of the tarts, and everyone loved it, my kids especially because I know they love chocolate too. Add a little something that can really make it special and something that only you know, whether it's for your family or friends.
Ingredients for Apricot Tarts
4 large (14.1 0z.) fresh apricots (cut into 6 wedges each)
3 ½ oz. butter (melted)
2 tablespoons honey
1 ½ x 7 oz. packets shortbread biscuits
1 ½ cups thickened cream
¾ teaspoon ground cinnamon
icing sugar mixture (to dust)
How to Make Apricot Tarts
Prepare eight 2cm-deep, 10cm (base) round loose-based fluted flan tins and grease them. Combine biscuits and ¼ teaspoon cinnamon and process until mixture resembles fine breadcrumbs then add the butter and mix to combine. Divide the mixture between prepared tins evenly, and press mixture over base and sides of tins using the back of a spoon then cover with plastic wrap. Refrigerate until firm or for about 30 minutes.
Beat the cream, honey and the remaining cinnamon using an electric mixer until soft peaks form. From the tins, carefully remove the biscuit cases then divide the cream mixture between the cases. Top with apricot wedges and dust with icing sugar if you prefer. Enjoy.
To see other Apricot Tart recipes, check out:
https://www.itv.com/lorraine/food/apricot-tartlets-john-whaite-recipe https://chefiso.com/p/apricot-tart-recipe/
https://www.taste.com.au/recipes/apricot-tarts-honey-cream/d738dc04-f6f9-4495-b3ec-331acf5e51ea