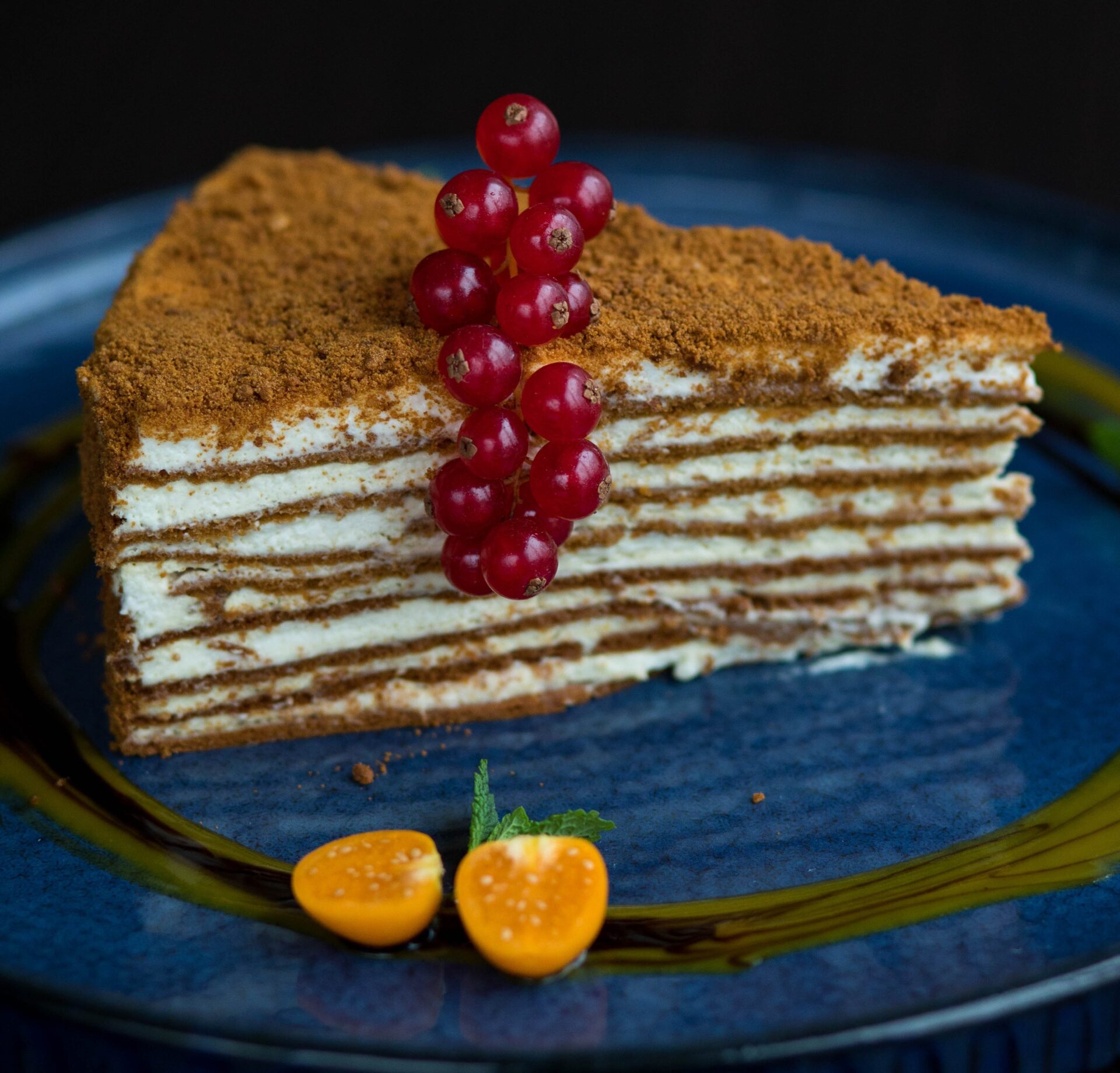 This is undoubtedly the cake you need to bake if you're a lover of tiramisu and crepe. If you like these two ingredients, then please don't torture yourself. Don't torture yourself by waiting for a birthday.
If you're like me, a lover of tiramisu, you'll love this cake. Tiramisu's sweet, sweet taste will always have a special place in my hear, no matter how many times I've eaten it.
The secret in this recipe is the coffee. We're going to add just a little bit of coffee to our crepe. To give it a bit of a stronger taste. You can use stronger or weaker coffee. But I recommend using strong coffee, to make sure you feel it.
This recipe is good for 12-16 servings. But of course, you can make more of it by proportionally adding more ingredients.
The cake is really an occasional recipe. But that doesn't mean it has to be your birthday. You can pick any birthday and make it better with this cake. Your kids, your friends, your spouse. They're all up for grabs, make them a bit happier.
My kids are loving this cake. They've only tasted it once until now. But they're asking me when I'm gonna bake it again. There's no debate that it's very delicious.
Ingredients for Mille-Crepe Tiramisu
For Coffee Crepes:
8 large eggs
3 1/2 cups whole milk
1/2 cup strong coffee
1/2 cup melted butter
1/4 cup white granulated sugar
2 tablespoons Amaretto
1 teaspoon vanilla extract
2 1/2 cups all-purpose flour
For Filling:
1 1/2 cups heavy cream
8 ounces whipped cream cheese
1 cup sweetened condensed milk
1 cup butter, softened at room temperature
1/4 teaspoon salt
1 teaspoon vanilla
1 tablespoon Amaretto
Cocoa powder, for dusting
How to Make Mille-Crepe Tiramisu
The Crepes
Combine the coffee crepe ingredients in a blender until they're smooth and there are no lumps in the mixture. If you don't have a blender, you can whisk all the liquid ingredients first and then while whisking, sift in the flour. Continue whisking until there are no clumps in the mixture.
Preheat a 9-inch non-stick crepe pan(or frying pan) on medium heat. Add a ¼ cup of crepe batter into the center and spread the batter to evenly fill the pan. Once the edges of the crepe turn golden, flip the crepe over. Cook for about 30 seconds on the other side. Stack the cooked crepes onto a plate and allow them to cool before assembling the cake.
The Filling
Take a mixing bowl and add the cream, cream cheese, butter, sweetened condensed milk, salt, vanilla, and Amaretto into the bowl. Mix them on medium speed until they're light and fluffy. Careful not to overmix, it might separate if you do.
Assemble the Cake
Line an 8-inch springform pan with parchment paper. Drop a crepe into the pan first, then a ¼ cup of filling. Spread the filling evenly to the edges, then sprinkle it with cocoa powder. Repeat the process with the remaining crepes and filling. The last crepe shouldn't have to fill on it.
Cover the cake with plastic wrap and refrigerate overnight for best results.
Once the cake is set, invert it onto a cake platter. Remove the springform pan and dust the top of the cake with cocoa powder. Remove the cake only 30 minutes before serving, otherwise, keep it refrigerated.
To see other recipes for Mille-Crepe Tiramisu, check out:
https://www.tastingtable.com/cook/recipes/Mille-Crepe-Tiramisu-Birthday-Cake-Recipe
https://tatyanaseverydayfood.com/recipe-items/tiramisu-crepe-cake/
https://koalifiedbaking.com/2017/09/26/espresso-your-love-tiramisu-crepe-cake/