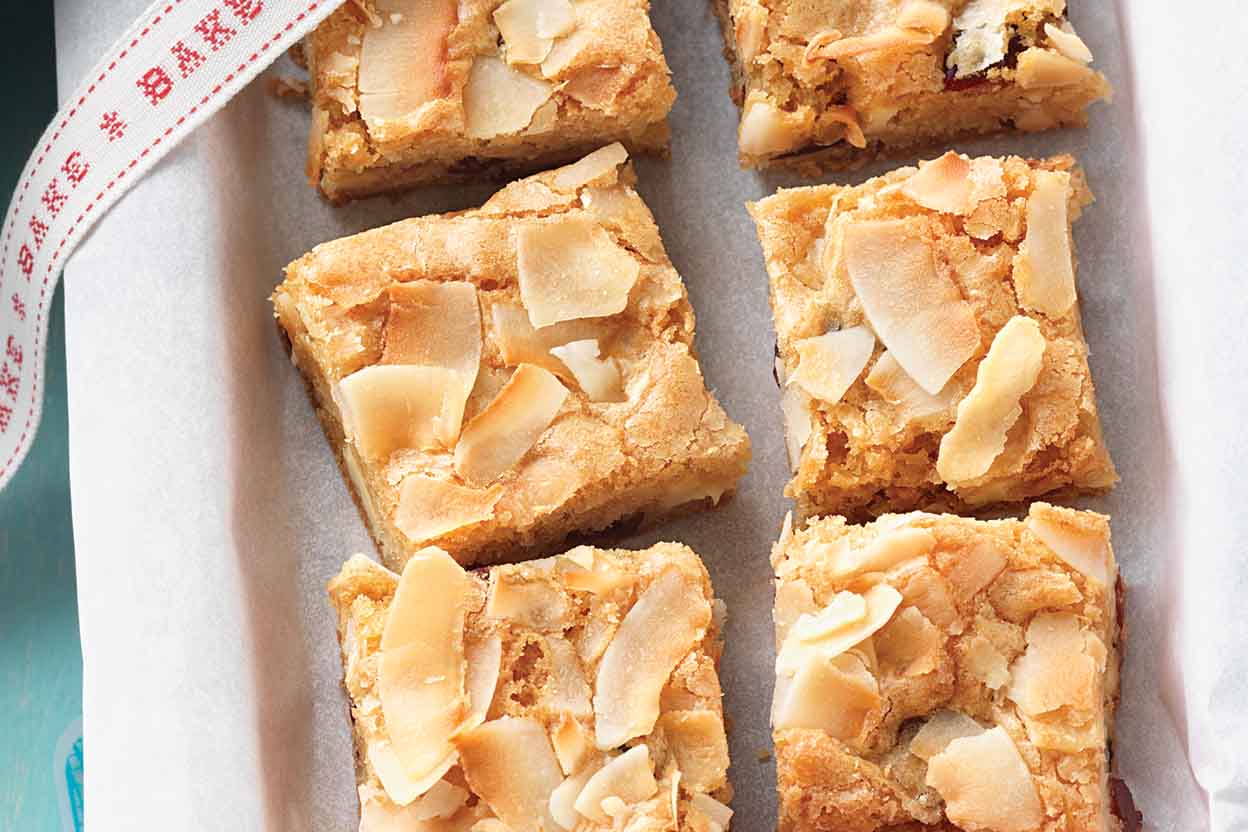 Baking can be such fun either on your own or baking together as a family with your children or grandchildren, as learning to bake from a early age is amazing , so I wanted to find you some recipes that are fun to make and I think brownies and bars are just that so how about trying out these Coconut And White Chocolate Brownies  .. they look so inviting don't they ?
This great recipe has been brought to you by kingarthurflour.com, thanks for sharing it with us
Here below is a list of the ingredients you will need from the website
If you're looking for a last-minute homemade gift for the holidays, this recipe is for you. This soft, buttery bar is an ideal base for the contrasting, yet complementary flavors and textures of smooth and creamy white chocolate, tart and chewy dried cranberries, and nutty and crunchy coconut flakes.
3/4 cup (12 tablespoon) butter, melted
1 1/2 cups brown sugar, lightly packed
2 large eggs
2 teaspoons vanilla extract
1/2 teaspoon salt
1 3/4 cups King Arthur Unbleached All-Purpose Flour
2 teaspoons baking powder
1 1/2 cups white chocolate chunks or chips
1 cup dried cranberries
1 cup coconut flakes, divided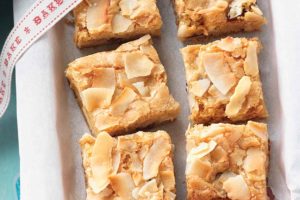 To get the full recipe please use the link below
https://www.kingarthurflour.com/recipes/coconut-and-white-chocolate-brownies-recipe