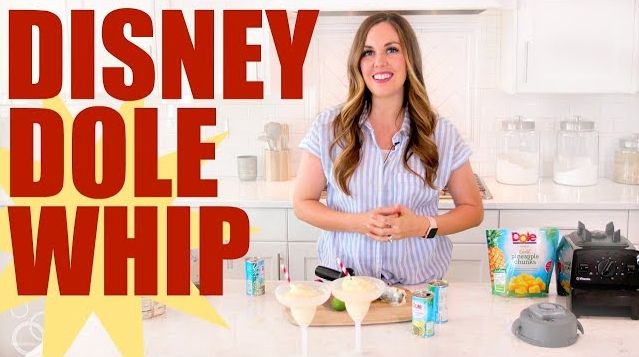 This dessert is sold at Disneyland but not all of Disneyland, only a few sell this amazing pineapple-flavored soft serve dessert. Today, I'm going to show you how to make this unique dessert without going to Disneyland and it will be the perfect dessert for those hot summer days. It's pretty simple to make and this recipe will make about 2 cups of heavenly pineapple dessert.
When we went on a vacation to Disney's Pop Century Resort in Florida, I noticed a really long line for what it seems to be an ice cream stall. I was curious, stand in line and it was absolutely the right decision. They sell this heavenly pineapple dessert that I will be replicating in this recipe that I'm going to share with you today.
Add some melted chocolate on top or if you don't like chocolate, pour some honey or some maple syrup. Whatever it is, you can literally add anything to it and it will taste even better. I added some fresh strawberries to mine and it tastes amazing.
Ingredients for Disney Dole Whip
16 ounces frozen pineapple chunks
4 cups vanilla ice cream
1 teaspoon lemon juice
1 teaspoon lime juice
12 ounces pineapple juice
How to Make Disney Dole Whip
Prepare a high-powered blender, you will need it to make this treat (I used a Vitamix).In the blender, puree the pineapple. To the blender, add the ice cream and juices and mix it all together. You can stick it in the freezer for about 2 hours or eat it as is.Into cups or bowls, scoop some dole whip, pour more pineapple juice on top, serve, and enjoy.
To see the original recipe that inspired this one, check out the recipe for Disney Dole Whip found at Six Sisters' Stuff.