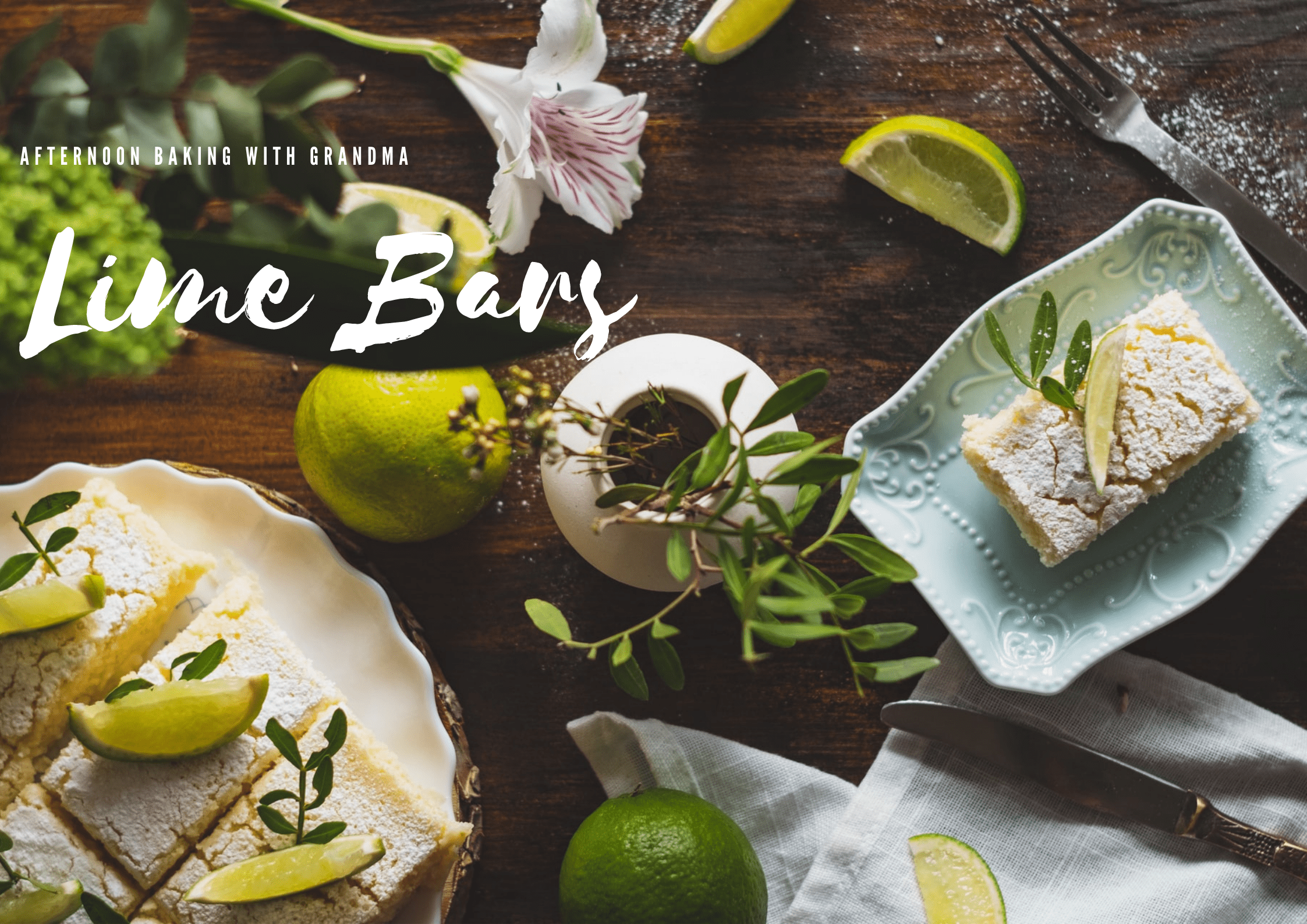 I love collecting recipe books and magazines, and one of them was authored by Paula Deen. It just happens that our lime tree in the backyard has fruits, and I got inspired trying her recipes which I will be sharing to you. These key lime bars are so easy to make, and it's perfect for a large family like mine because you can make around 24 slices of lime bars. When serving, you can put them on a platter with thin slices of lime or lime wedges and generously dust them with powdered sugar. 
This recipe is sweet and tangy. You can add five tablespoons up to ½ cup or eight tablespoons of lime juice based on your preference. 
Ingredients for Key Lime Bars
For the crust:
2 cups of all-purpose flour
1/2 cup powdered sugar
1 teaspoon baking powder
1 cup butter, cold, and cut into cubes
For the top layer:
1/4 cup all-purpose flour
5 large eggs
2 cups granulated sugar
5-8 tablespoons fresh lime juice
1/2 teaspoon baking powder
Garnish:
powdered sugar
lime, cut into thin slices or wedges
How to Make Key Lime Bars
Preheat the oven to 350°F and grease your 13×9-inch baking pan with cooking spray. 
In a bowl, combine all ingredients for the crust: flour, powdered sugar, and baking powder. You can use a pastry blender or just a fork to mix the butter into the flour. Continue to cut the butter until the mixture is crumbly. Transfer the mixture into the baking pan and press it down. Bake for 20-25 minutes or until light brown.
In a separate bowl, dissolve the sugar while gradually adding lime juice (the tanginess of this recipe will be based on your preference). Once dissolved, add flour, eggs, and baking powder. Pour over the crust and then bake for another 20-25 minutes until lightly browned. Let it cool before cutting into bars.
Before serving, dust the top with powdered sugar and garnish them with lime slices or wedges.