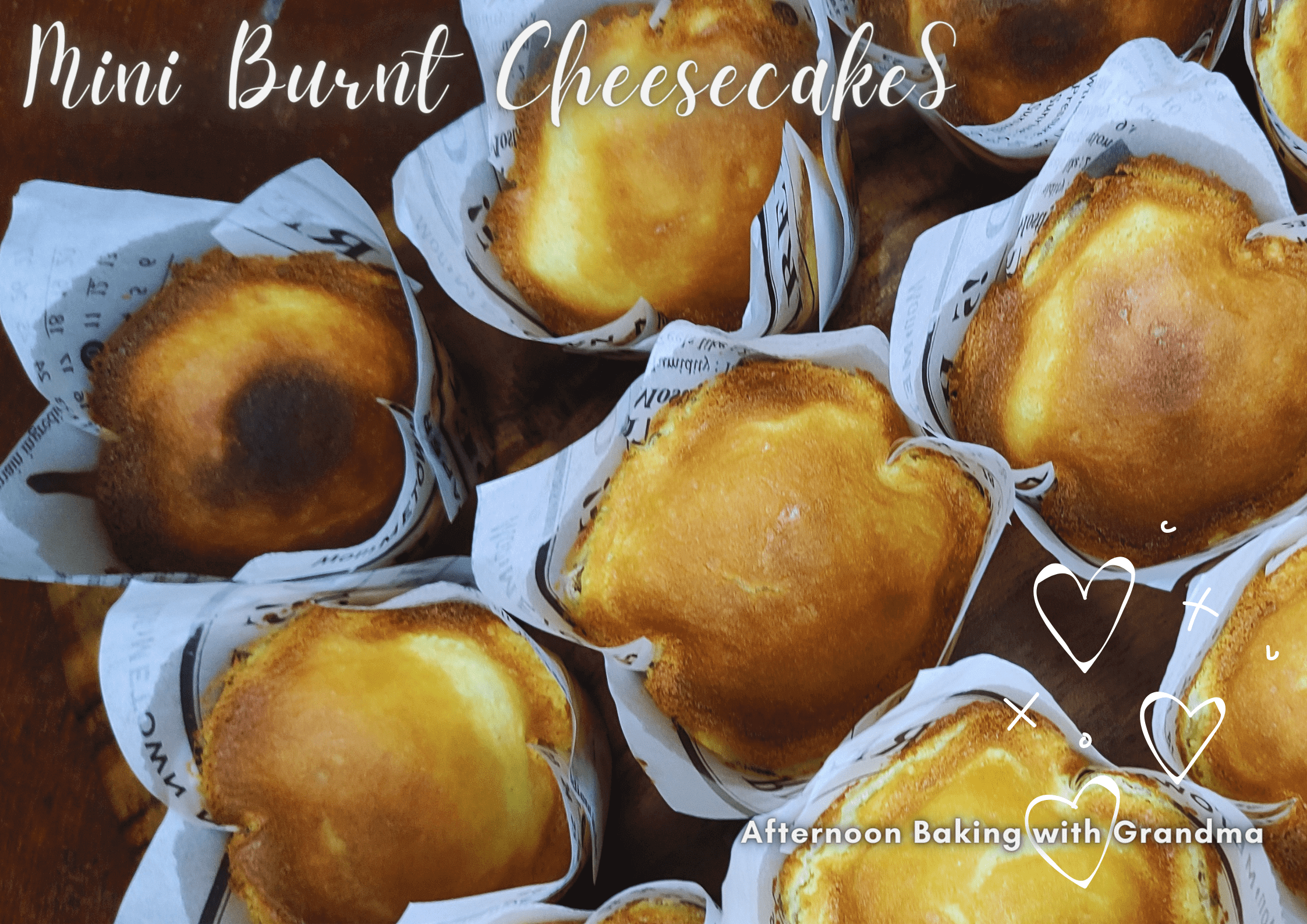 These Mini Burnt Cheesecakes have a creamy interior, perfect for a light dessert after a heavy meal. You will not mess up on this recipe and would not worry much about the cracks or burnt look. I used pre-folded greaseproof cupcake liners, but you can also make DIY liners to get the crease lines or use regular liners you have at your pantry. Also, depending on your cupcake liners size, yield may vary from 8-12.
Ingredients 
1 package (8oz) cream cheese, softened 
6 tablespoons granulated sugar
2 eggs, lightly beaten
3/4 cup whipping cream
1 teaspoon vanilla extract
1 ½ tablespoon all-purpose flour, sifted
¼ teaspoon salt
How to Make Mini Burnt Cheesecakes 
Preheat the oven to 400°F / 200°C and line up your muffin pan with cupcake liners. 
Beat cream cheese and sugar until sugar is dissolved. Add lightly beaten eggs and mix until well combined.
Next, add the whipping cream and whisk again until ingredients are incorporated. Lastly, add all remaining ingredients: vanilla extract, sifted flour, salt, and then beat the mixture until smooth or no flour lumps.
Fill each cupcake liner with cheesecake batter until muffin holes are full. Give the muffin pan a tap to remove air bubbles. Bake the mini cheesecakes for 20-30 minutes until the tops are slightly burnt or deep brown in color. Let the cheesecakes cool down to room temperature. 
You can already eat them, but I suggest refrigerating them for 2-3 hours before serving. If you keep them in the fridge, they can last for up to 4 days.