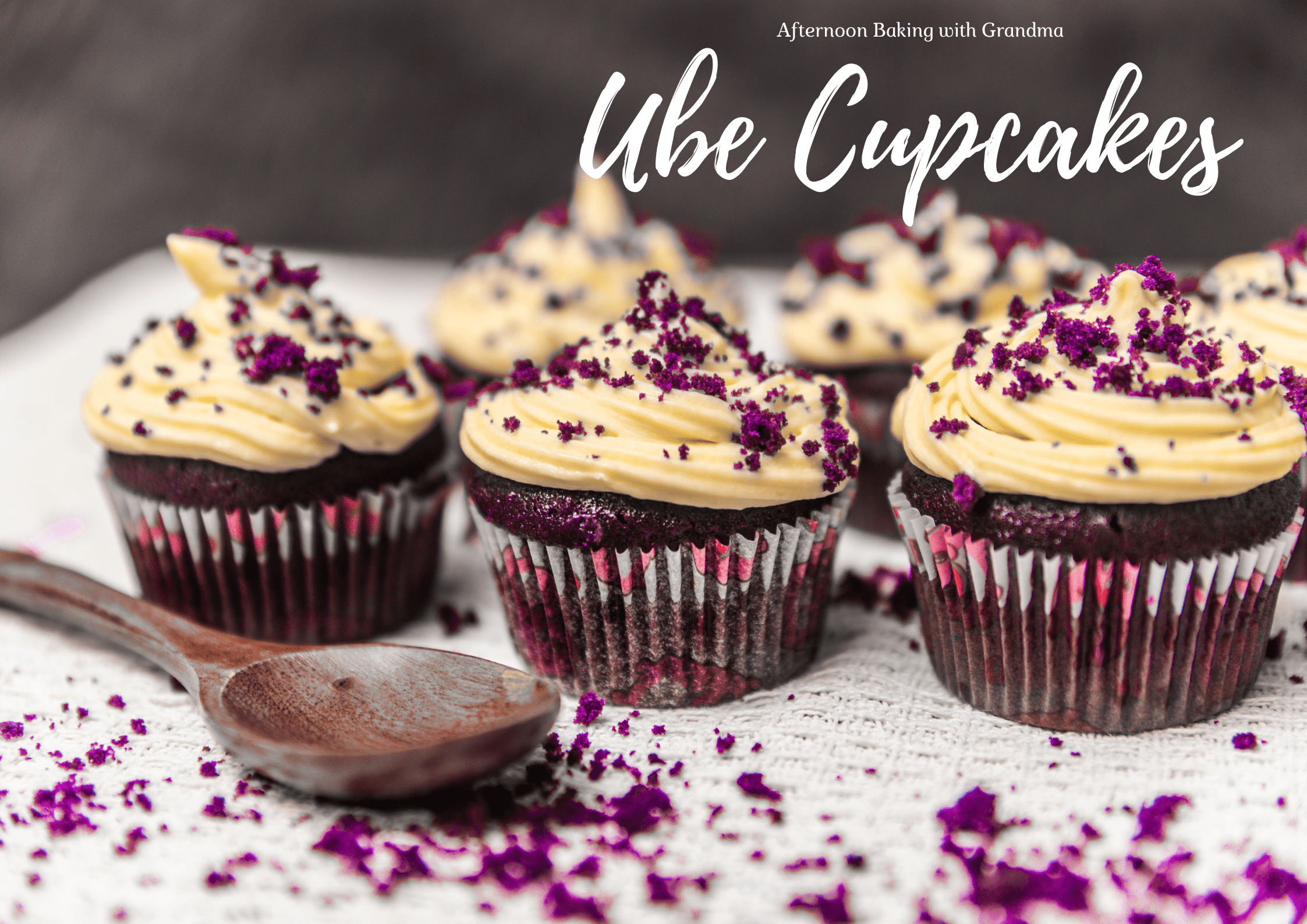 These ube cupcakes have delicious ube jam (purple yam), which you can find in Asian grocery stores or amazon. Adding ube extract makes them more flavorful and vibrant purple. The cream cheese frosting is also a perfect match for these delicious treats.  
Ingredients for Ube Cupcakes 
1 cup all-purpose flour
2 teaspoons baking powder
1/2 cup granulated sugar
1/2 teaspoon salt
1 cup ube (purple yam) jam
1 tablespoon ube extract
2 large eggs
1/2 cup vegetable oil
Cream Cheese Frosting:
4 oz cream cheese
1/2 cup butter
1/2 cup powdered sugar
1 teaspoon vanilla
How to Make Ube Cupcakes
Preheat the oven to 350°F / 180°C and put cupcake liners to your muffin pan. 
In a bowl, whisk oil, eggs, and sugar until combined. Add ube jam and whisk again until the mixture is smooth. Add ube extract and mix again until all ingredients are incorporated. 
Sift the flour, baking powder, and salt before adding to your ube mixture. You can whisk or just use a spatula to mix the batter until you can no longer see a trace of white flour.
Place 2 tablespoons of batter into the cupcake liners or ⅔ full if you are using smaller baking cups (depending on your cupcake liners size, you can make 9-12 pieces of cupcakes).
Bake cupcakes for 20 minutes or until a toothpick inserted comes out clean. Then, transfer them to a wire rack and cool completely.
Meanwhile, beat cream cheese, butter, powdered sugar, and vanilla. Transfer in a piping bag and frost the cooled cupcakes. You can crumble one piece of cupcake and sprinkle it on top to garnish the remaining cupcakes.
To see the original recipe that inspired this one, check out the recipe for Ube Cupcakes found at Jnu's Menu.