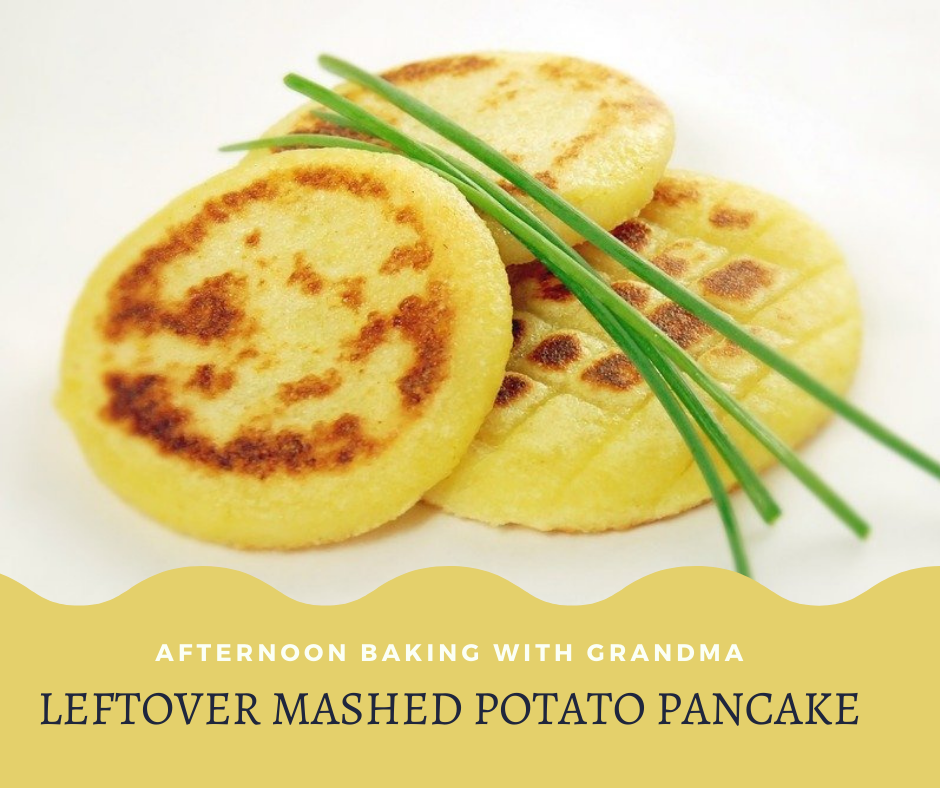 Pancake is an easy recipe for your leftover Thanksgiving mashed potato. The below ingredients list is just for the basic recipe, but I also included some optional ingredients like bacon and cheese if you want a loaded leftover mashed potato pancake. If you use bacon, you can reserve the drippings for frying instead of vegetable oil.
Feel free to adjust the seasonings and ingredients because this recipe is approximately for 2 cups of leftover mash only. You can also serve pancakes with sour cream or applesauce on the side.
Ingredients
2 cups leftover mashed potatoes
2 eggs, lightly beaten
1/4 cup flour
1/8 teaspoon garlic powder
1 tablespoon chives, chopped
salt and pepper to taste
vegetable oil for frying
Optional:
onion/ onion powder
cheddar cheese
Bacon, chopped
How to Make Leftover Mashed Potato Pancake
If you are using bacon, fry them and set aside the drippings to be used for frying later.
In a bowl, combine all ingredients, including the optional ones you are using.
If you don't have bacon drippings, heat vegetable oil in a skillet over medium heat. Pour about 1/4 cup of the mixture into the hot pan. You can use an egg mold ring to make a perfect circle, but that too is optional.
Cook both sides for about 4 minutes or more until brown. Remove and drain on a paper towel.
You can garnish the pancakes with chive stalks or sprinkle them with chopped chives. Serve with sour cream or applesauce.
To see other recipes, check out: