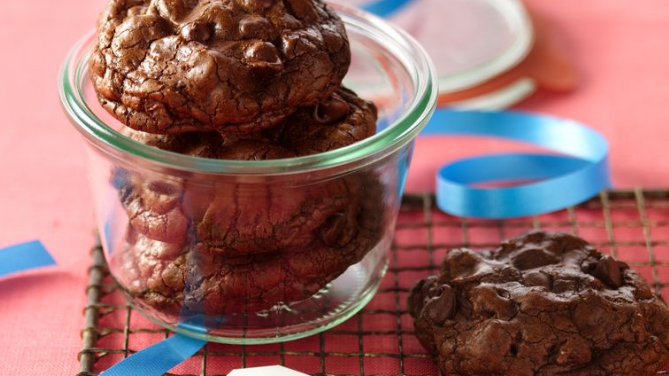 I love cookies and of course you know that I am a fan of brownies so to have the two together in one recipe is so good
These cookies are great to have with that mug of hot chocolate or latte .. so why not check out this amazing recipe and make a batch or two of these cookies over the weekend
I was so pleased I found this recipe as I was looking for a great espresso recipe to make for National Espresso Day
This great recipe is brought to you by bettycrocker.com website, thanks for sharing this recipe with us
Prep Time 1

HR

30

MIN

Total Time 

1

HR

30

MIN

Servings 

16
Treat your guests to these mouth-watering espresso brownie cookies. Perfect dessert for chocolate lovers.
Ingredients
10 oz semisweet baking chocolate, chopped
6 tablespoons butter or margarine, cut-up
3/4 cup Gold Medal™ all-purpose flour
1/2 teaspoon baking powder
1/2 teaspoon salt
1 cup packed light brown sugar
2 eggs
2 tablespoons instant espresso powder or granules
1 teaspoon vanilla
1 bag (12 oz) semisweet chocolate chips (2 cups)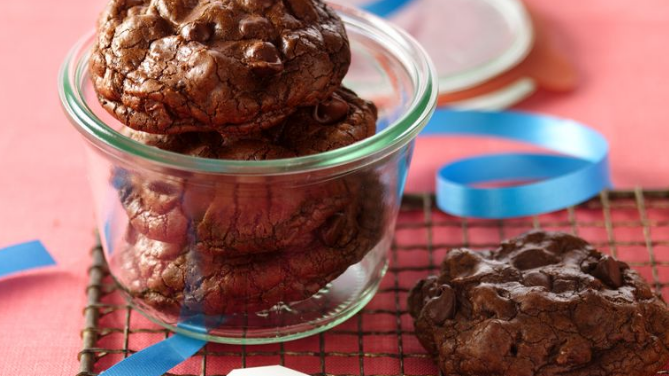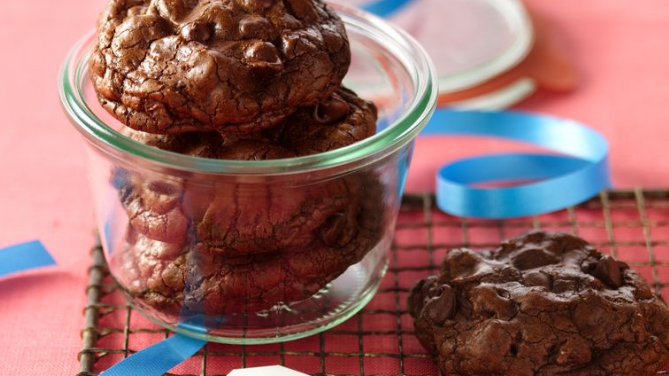 To get the recipe :http://www.bettycrocker.com/recipes/espresso-brownie-cookies/bc34765f-80f4-4c24-a1b5-4e7cd3bda28a
National Espresso Day Date 
The National Espresso Day is a food day observed on November 23. It is dedicated to thick coffee that got its name thanks to the technology used to make it.
The word "espresso" refers to both a brewing method and a coffee beverage. Espresso is brewed by forcing nearly boiling water under high pressure through finely ground coffee. The first espresso machine was invented in the late 19th century.
In Italy, its country of origin, espresso became popular due to urbanization as espresso bars provided a place for socialization. In the United States, espresso grew in popularity in the 1980s.
Espresso is thicker than coffee brewed by other methods and has a more distinctive aroma because the pressurized brewing process leads to higher concentration of the chemicals and flavors in a typical cup of espresso. Espresso is always topped with a thin creamy foam called crema.
Espresso is usually associated with coffee shops because specialized equipment and skill are required to make a good espresso. However, due to its increasing popularity home espresso machines have become available.
Espresso can be served alone or used as the base for other coffee beverages, such as latte, cappuccino, mocha, or macchiato. To celebrate the National Espresso Day, indulge yourself with a cup of coffee!
Article Source :https://anydayguide.com/calendar/398