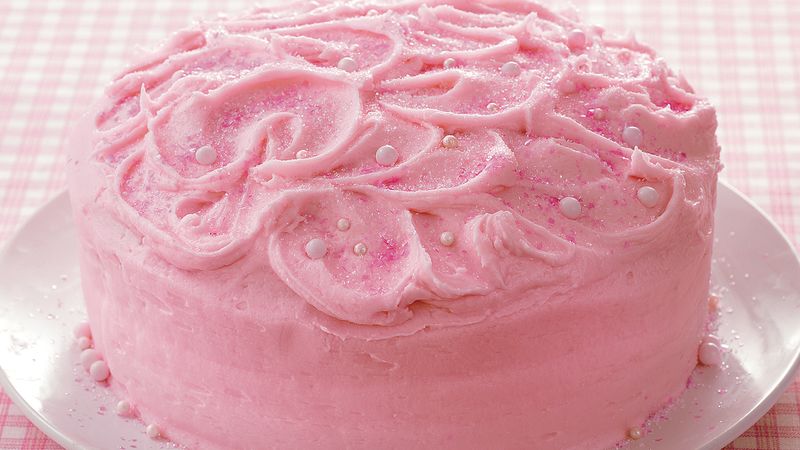 Layer cakes are so amazing with that soft frosting on top a true show stopper if you are looking for that perfect cake to impress , so I wanted to find you some various of this kind of cakes so how about this Pink Champagne Layer Cake that looks so amazing doesn't it  ? and it is easy to make as well
Gorgeous layer cakes are complete showstoppers. From birthday parties to bridal showers and every festivity in between, these impressive layer cakes are the perfect addition to any dessert table.
 This great cake recipe has been brought to you by bettycrocker.com website, thanks for sharing it with us
 Here below is a list of the ingredients you will need to make this cake from the website
Add this delicious champagne cake that's made with Betty Crocker® SuperMoist® cake mix to your dessert table.
Ingredients
Cake
1 box Betty Crocker™ SuperMoist™ white cake mix
1 1/4 cups champagne, room temperature
1/3 cup vegetable oil
3 egg whites
4 or 5 drops red food color
Champagne Frosting
1/2 cup butter, softened
4 cups powdered sugar
1/4 cup champagne, room temperature
1 teaspoon vanilla
4 or 5 drops red food color
Garnishes, if desired
Betty Crocker™ pink decorating sugar
Edible pink pearls and/or edible pink glitter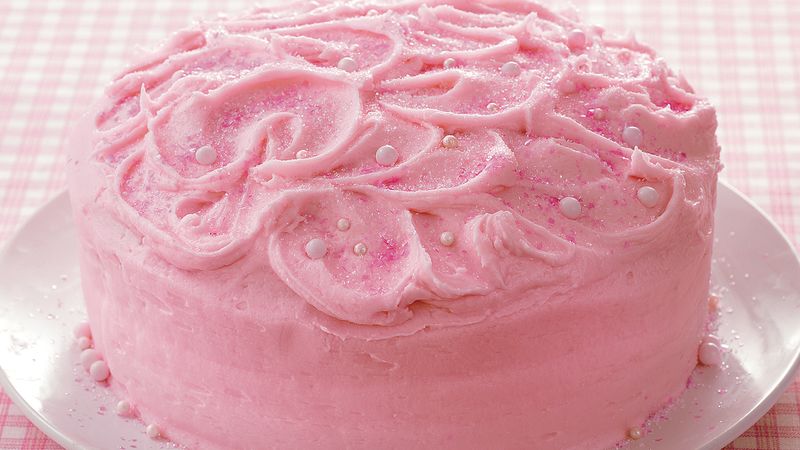 To Get The Recipe :http://www.bettycrocker.com/recipes/pink-champagne-layer-cake/3a7dae01-8411-4482-8c58-141c55b3c506