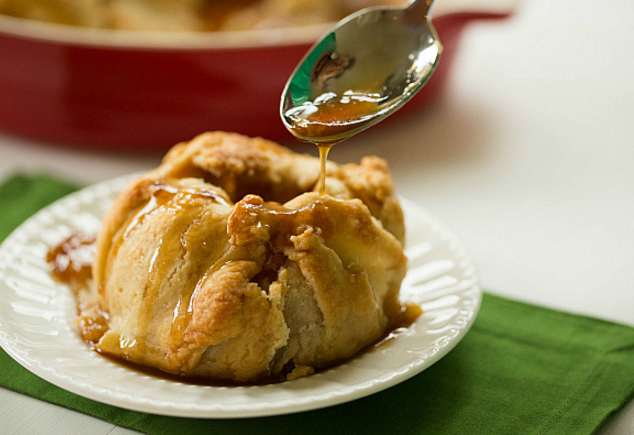 This dessert always reminds me a growing up as my Nan would often make apple dumplings as the smell from her kitchen would be amazing .. so I often make these for my family
The wonderful thing about apple dumplings is when you open up the pastry to see that wonderful soft juicy apple filling with that delicious syrup that you can pour over them
It sounds so good doesn't it ?.. so why not check out this recipe below
2 c. flour
4 tsp. baking powder
1 tsp. salt
4 tbsp. shortening
1 c. milk
6 apples
Sugar and cinnamon
Butter
SYRUP FOR DUMPLINGS:
1 c. sugar
2 c. water
Cinnamon and butter
Sift flour, baking powder and salt. Rub shortening lightly with finger tips. Add milk gradually. Mix to smooth dough. Turn out on floured board, pat out doughy dividing in 6 parts. Roll each part large enough to cover apple, place apple on dough; sprinkle with sugar and cinnamon. Fold over apple. Dot with butter and bake at 350 degrees. If desired, make syrup for dumplings by putting the water and sugar in a saucepan over a low heat until the sugar has dissolved  add the butter and cinnamon  and pour over before baking.