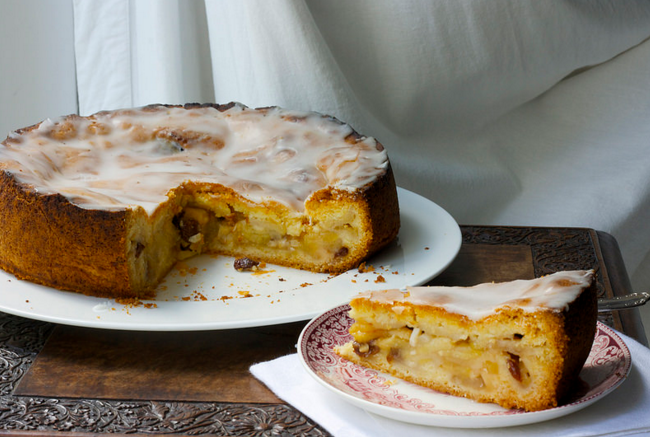 If you love apple cake then I think you will love this German apple cake it is so easy to make and taste amazing especially with that wonderful coconut sauce
This is one of my favourite recipes that I love to make as it is such a foolproof cake
Here below is the recipe for you .. so why not make one for you family or friends
GERMAN APPLE CAKE
2 eggs
2 cups sugar
1 tsp. baking powder
1 tsp. vanilla
4 cups fresh apples, peeled and thinly sliced
2 cups sifted all purpose flour
2 tsp. cinnamon
1/2 tsp. salt
1 cup vegetable oil
1/2 to 1 cup walnuts, chopped
Preheat oven to 350°F.
Grease a 9×13-inch pan and dust with flour; shake out any excess.
Combine all ingredients, mixing with a wooden spoon. Batter will be very stiff. Transfer batter to prepared pan and spread evenly using a wet spatula.
Bake for 45 to 60 minutes, or until a toothpick inserted in center of cake comes out clean.
Coconut Sauce:
1/2 cup butter
1 cup sugar
1/2 cup half & half
1 tsp. pure vanilla or coconut extract
Combine ingredients in a heavy bottomed saucepan or double boiler and simmer over very low heat, stirring constantly, until mixture thickens enough to coat the back of a spoon. Serve warm over cake.