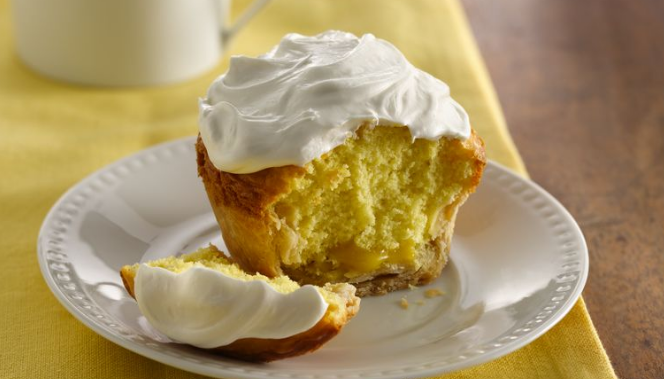 Lemon cupcakes are so delicious and they have that wonderful delicate flavour .. for National Lemon Cupcake Day I wanted to find you a recipe that was slightly different than the conventional lemon cupcake recipe and I think I found the one that I was looking for
This cupcake recipe has all the elements of a good lemon cupcake but it has that twist with the pie crust outer layers which makes these cupcakes have that slight edge on normal cupcakes I think
I really love this recipe when I came across it it has that fun element about it I really hope you give this recipe a go .. happy baking
This great recipe has been brought to you by bettycrocker.com website , thanks for sharing it with us
Here below is a list of the ingredients you will need to make these cupcakes
Prep Time 25

MIN

Total Time 

1

HR

45

MIN

Servings 

12
Can't decide between pie and cupcakes? Now you don't have to with this clever lemon dessert mashup!
Ingredients
1 box Pillsbury™ refrigerated pie crusts, softened as directed on box
1 box Betty Crocker™ Supermoist™ cake mix lemon with pudding in the mix
Water, vegetable oil and eggs called for on cake mix box
1/2 cup lemon curd
1 container Betty Crocker™ Rich & Creamy frosting vanilla whipped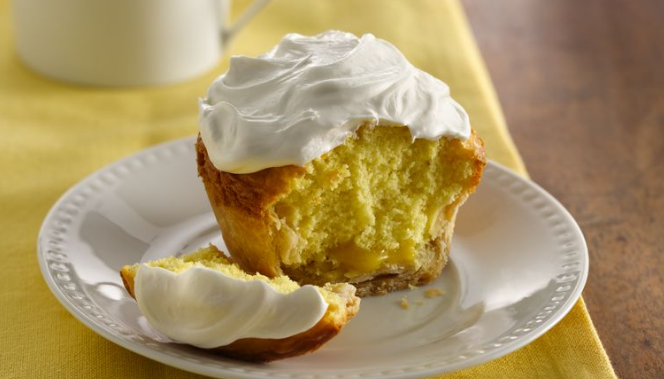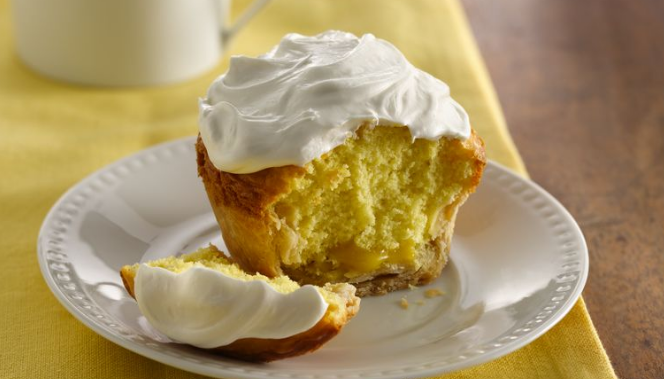 To get the recipe :http://www.bettycrocker.com/recipes/lemon-curd-jumbo-pie-cupcakes/441f30b9-096d-4a58-99e9-6efe46178a66
National (Lemon) Cupcake Day
December 15 is believed to be the National Cupcake Day or the National Lemon Cupcake Day – both variants can be found online. It is a perfect occasion for indulging yourself with delicious small cakes.
A cupcake is designed to serve one person. Cupcakes are usually baked in small thin paper or aluminum cups, hence the name. The first mentions of this baked dessert date back to the late 18th century. The term cupcake was first used in 1828. Cupcakes have become very popular as they bake much faster than regular cakes thanks to their small size.
Cupcakes are made with the same basic ingredients as large cakes: flour, eggs, sugar, and butter. The cupcake batter may have chocolate chips, nuts, raisins, or berries stirred in. Sometimes cupcakes are filled with pastry cream, ganache, jam, or frosting. They are often topped with frosting, whipped cream, sprinkles, sugar paste figures, and other cake decorations.
A lemon cupcake is a cupcake made with lemon-flavored batter and/or topped with lemon frosting. Sometimes lemon cupcakes are also sprinkled with grated lemon zest. If you like filled cupcakes, you can fill them with lemon curd. The refreshing taste of lemon-flavored cupcakes is a perfect combination of sweet and sour.
Article Source :https://anydayguide.com/calendar/818