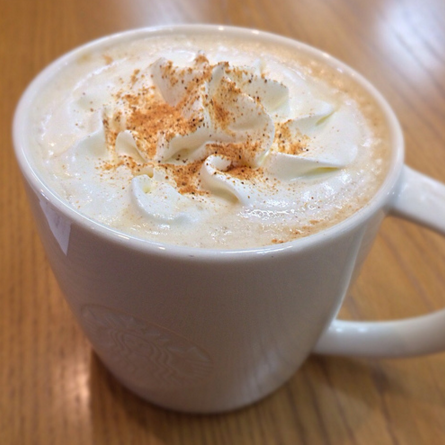 With it being National Gingerbread latte Day  I just had to find that recipe for you so that you can enjoy this amazing drink in the comfort of your own home , a really warming amazing hot drink that is great this time of the year
This recipe is great to make when family or friends come over this Christmas
Here below is a list of the ingredients you will need
Serves:
 1 cup 
4 tablespoons espresso

coffee

2 tablespoons gingerbread flavoured syrup

120ml (4 fluid oz)  milk, steamed

2 tablespoons whipped cream

1 pinch ground nutmeg

1 pinch ground cinnamon

1/2 teaspoon vanilla powder
Crushed ginger snaps or cookies for the top if you wish as well
How to make the latte 
In a coffee mug, add the espresso coffee with the ginger flavoured syrup. Pour in your steamed milk that you have heated either in a pan on the stove or in the microwave.  Now add the whipped cream and sprinkle with nutmeg, cinnamon and vanilla powder on top and the crushed ginger snaps or cookies … enjoy !!
Here is a great recipe for Gingerbread latte fudge too from bbc.co.uk website  …The comfort and spice of gingerbread, folded into a smooth fudge along with cream and coffee, then decorated with a frothy marbled topping.
Recipe link:http://www.bbc.co.uk/food/recipes/gingerbread_latte_fudge_68292