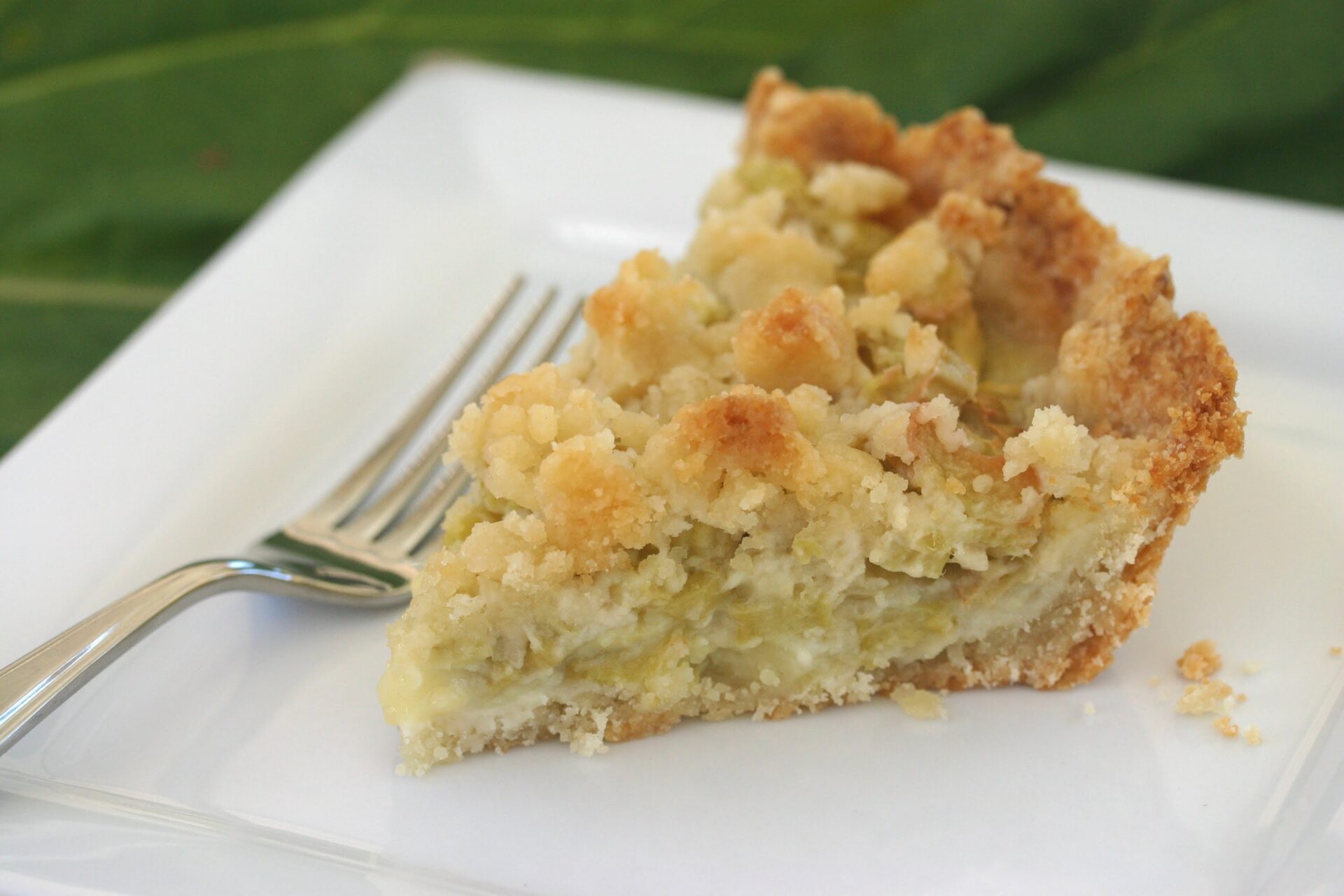 Rhubarb Pie is a combination of a sweet and sour taste. That is why in this recipe, you can adjust the amount of sugar you will put in the pie depending on the tartness of the rhubarb. The good thing about rhubarb is you can mix it with other fruits like strawberries and apples. The crust is also very easy to make, and the crumbs toppings add a great crunch texture to the pie. Keep in mind that you only need the stalks portion of rhubarb and discard the leaves because they are poisonous.

You can serve this rhubarb pie with a scoop of vanilla ice cream.

Ingredients for Rhubarb Pie
For the Crust:
2 cups flour
2 teaspoons sugar
1 teaspoon salt
2/3 cup vegetable oil
4 tablespoons milk

For the filling:
4 cups rhubarb, sliced 1/4 inch thick
1 egg
1 cup granulated sugar
1/4 cup all-purpose flour

How to Make Rhubarb Pie

Preheat the oven to 425°F.

In a bowl, combine flour, sugar, and salt. Mix well. In a separate small bowl, stir the milk and vegetable oil before pouring in the flour mixture.

Mix again the flour mixture using a fork or a pastry blender until you form a crumbly dough. Reserve 1/4 of the dough to be used as toppings and then press the remaining on a 9-inch pie plate. Make sure to cover the whole plate and edge evenly.

In a separate bowl, combine rhubarb, sugar, flour and egg. Mix with a spoon until well combined. Pour the filling into the pie crust. Using the reserved pie crumble, sprinkle on top of the rhubarb mixture.

Bake at 425°F for 10 minutes and then reduce the temperature to 350°F, and bake for another 30 minutes.

Check the rhubarb if it's tender using a fork and if the pie is still watery. Shake the pan a little bit to see if it's too loose, bake for additional 5 to 10 minutes until golden brown. Serve the pie with vanilla ice cream.

To see the original recipe that inspired this one, visit Rockin Robin Cooks.