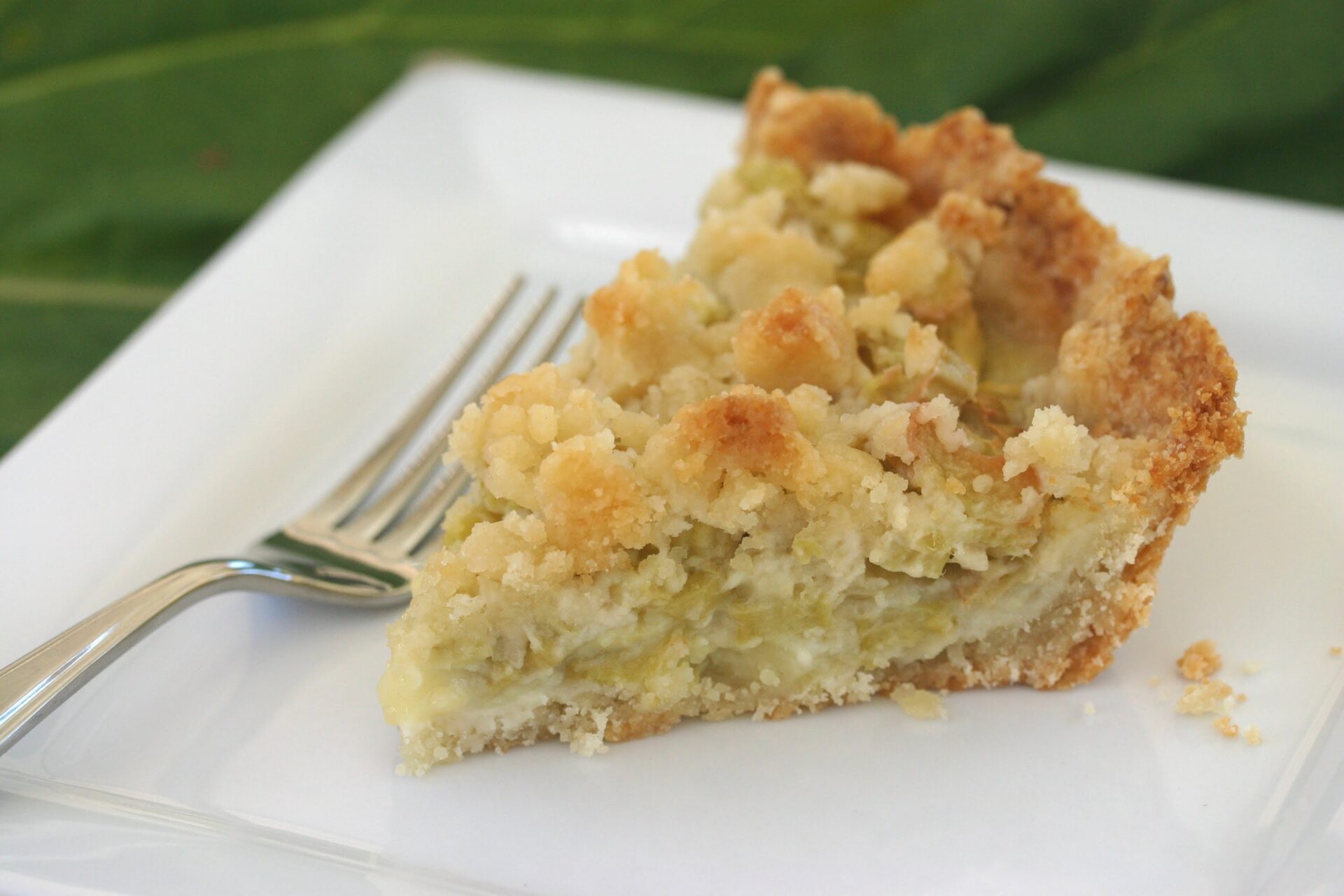 I love this rhubarb pie as it has a crumb topping that is made from the pastry .. a really delicious easy pie to make as you will see
Seeing Today is National Rhubarb Pie Day I wanted to find you all a recipe that is easy to make and that you will enjoy making for your family or friends .. serve this dessert with a good pouring custard or cream and you are onto a winner every time
This great recipe is brought to you by Rockin Robin's Cooking Mexican Recipes on YouTube , thanks for sharing it with us
Here below is the recipe and the video tutorial to watch both from the YouTube channel
Ingredients:
Filling:
4 cups sliced Rhubarb (1/4 inch thick)
1 egg
3/4 to 1 cup sugar
1/4 cup flour
Crust:
2 cups flour
2 tsp. sugar
1 tsp. salt
2/3 cup vegetable oil
4 Tbsp. milk
For the pie crust:
Preheat oven to 425 degrees F.
In a bowl add the flour, salt and sugar. Mix to combine.
Mix together in another bowl the vegetable oil and milk. Stir until creamy and then pour all at once into the flour mixture.
Using a pastry blender or fork until the flour is evenly dampened. Reserve between 1/4 to 1/3 cup of the mixture for the top of the pie.
Pour the pie dough into a pie dish, either an 8 or 9 inch pie plate. Push and press the dough into the pie plate until the dough covers the pie plate up the sides as well.
Shape and press to even the edges. You can pinch lightly to flute the crust.
Rinse and slice the rhubarb stalks to 1/4 inch thick pieces. In a bowl, combine the rhubarb with the sugar and flour and add the eggs to the mix and stir until all combined.
Pour the filling into the pie crust. Sprinkle the reserved pie crumble over the top of the rhubarb.
Place in the oven on a cookie sheet if desired and bake at 425 degrees F for 10 minutes. Then reduce the temperature to 350 degrees F. for 30 minutes.
Check the pie and see how much liquid is in it by jiggling the pan. If it looks a little too lose, bake an additional 5 to 10 minutes. Pie should be golden brown.
Serve with vanilla ice cream or homemade whipped cream topping. Yum!
Top 5 Rhubarb Facts You'll Be Surprised To Know: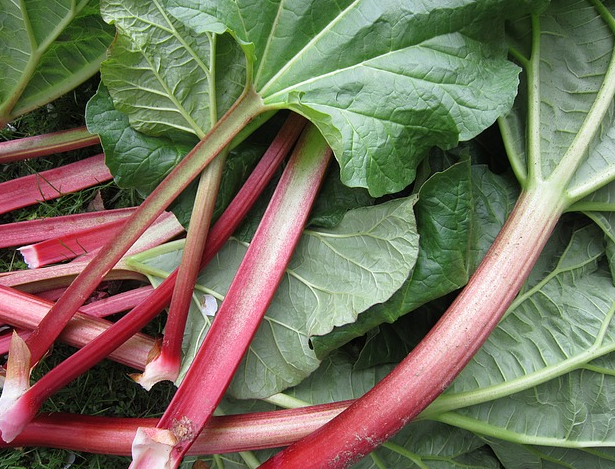 1.  According to Food Network, 1 pound of fresh Rhubarb yields about 3 cups chopped or 2 cups cooked.
This is a great tip to remember in the store when you're purchasing rhubarb for a recipe.
2. Rhubarb was used as a medicine/healing ointment in earlier centuries.
A native plant of China, rhubarb was grown and traded for medicinal purposes as early as the 16th century. According to a History of Fruit, rhubarb gained popularity as a food and vegetable source by the 19th century.
3. The redder the stalk, the sweeter the taste.
Savor the Rhubarb points out that green rhubarb can also be eaten, and is just a different variety. All rhubarb is quite bitter in taste and therefore a great substitute for cranberries.
4.  The leaves attached to the Rhubarb stalk are poisonous.
Daily Random Facts tells us that no matter how enticing, green, and crisp those leaves look, you should always discard that part of the plant.
5. Though not often used today, the word 'rhubarb' can also mean 'a heated argument or dispute,' according to Merriam Webster.
But don't get into a rhubarb about dinner, enjoy these top recipes that incorporate rhubarb in your diet in the most tasty ways imaginable, sure to create harmony in any kitchen.
Article source :http://www.thetowndish.com/2014/04/23/top-5-facts-didnt-know-rhubarb/