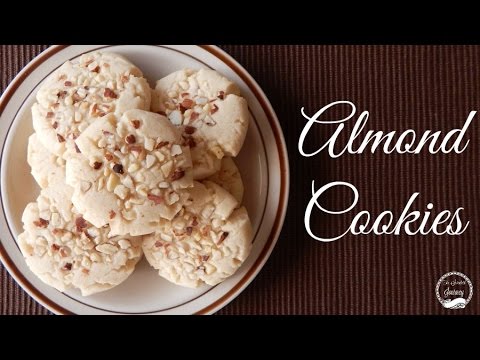 Cookies are so good to bake any time of the year but especially near the Holiday season so how about trying out these almond cookies that I think would be great for that occasions to have with hot mugs of latte what ever flavour you wish like pumpkin or caramel
A really amazing cookie recipe that you just have to check out
here below is a recipe link to a recipe for pumpkin latte that would be so delicious with these cookies
This great  cookie recipe has been brought to you by The Sweetest Journey on YouTube, thanks for sharing it with us
Here below is the recipe and video Tutorial both from the YouTube channel
Ingredients:
– 4 1/2 Cups All Purpose Flour
– 1 Teaspoon Salt
– 1 Teaspoon Baking Powder
– 1 Cup Unsalted Butter
– 2 Cups Sugar
– 2 Eggs
– 2 Tablespoons Almond Extract
– 1/2 Cup Canola Oil
– Chopped Almonds
*Makes about 4 dozen cookies
Directions:
1. In a bowl, whisk together flour, salt, and baking powder, set side. In a separate bowl cream butter and sugar until light and fluffy. Add eggs one at a time until each is well incorporated. Mix in extract only until combined. Gradually beat in oil.
2. Gradually fold dry ingredients into creamed mixture taking care not to over-mix. Shape dough into 1 to 1.5 inch balls and gently press one side onto the chopped almonds. Place on lined baking sheets about 2 inches apart. Flatten each ball to about 1/4 inch thickness.
3. Bake in a preheated oven of 350°F for 8-10 minutes or until edges are light brown. Cool completely on wire racks.