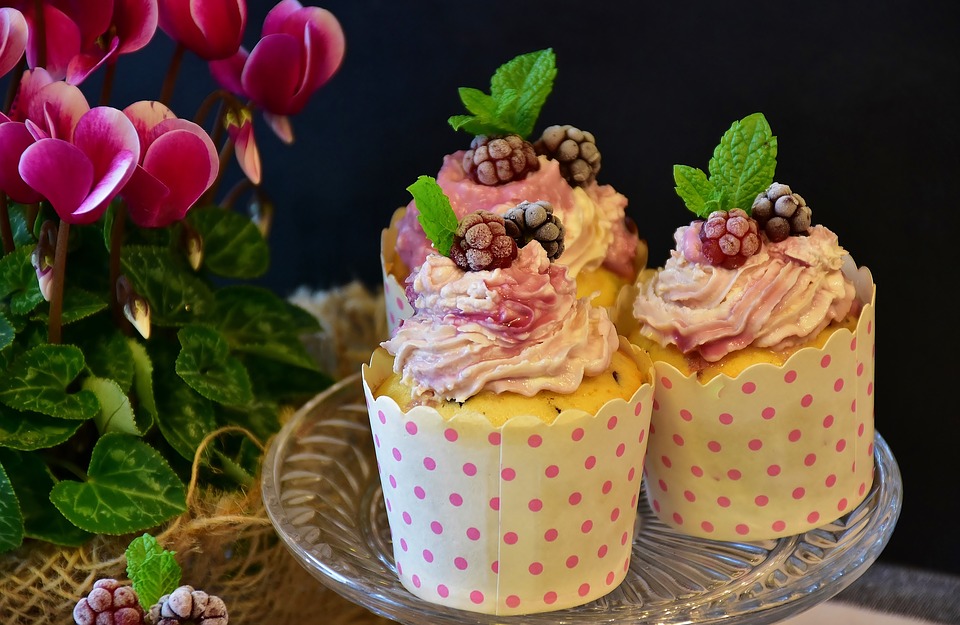 When you stumble upon this fantastic recipe, you can't just leave it like that. It will challenge you to get in the kitchen and make a whole batch for your family and friends. And trust me, this is the kind of dessert that will amaze anyone. From that picky little toddler to your lovely but criticizing grandma, everyone will enjoy each bite of these mixed berry muffins enriched with delightful mascarpone.
Muffins are one of those easy recipes that only need you to mix the ingredients and pop them into the oven. A short time later, you have a wonderful smell that spreads across the kitchen. Berries are an excellent ingredient for baking and will give a special kick of freshness to your muffins. By simply adding some creamy and rich mascarpone on top, you will get a brand new dessert that will blow your mind.
You will end up with a fluffy and moist dessert, with a special lift of berry taste that is topped with some creamy goodness for the final touch. Make sure that you bake a double dose because everyone will get their hands on these muffins in a short while!
Ingredients for Mixed Berry Muffins with Mascarpone 
2 large eggs
1 cup granulated sugar 
1 cup sour cream or greek yogurt 
½ cup vegetable oil 
1 teaspoon vanilla extract 
 ½ teaspoon of salt 
 2 cups all-purpose flour 
 2 teaspoon of baking powder 
 ½ cup strawberries 
 ½ cup raspberries 
 ½ cup blueberries
For the frosting:
½ cup heavy whipping cream
5 tablespoons of mascarpone cheese
3 tablespoons of forest fruit syrup 
1 teaspoon of vanilla extract 
fresh berries or frozen for decoration
How to Make Mixed Berry Muffins with Mascarpone 
Preheat your oven to 400 degrees F or 200 degrees C. Butter muffin tin and set aside.
In a large mixing bowl, put eggs and sugar and beat well until pale yellow color develops. It needs to thicken and, after that, add in sour cream, oil, and vanilla.
In another bowl, combine the dry ingredients: flour, baking powder, and salt. Add in the dry ingredients in the wet ingredients mixing well until combined, but be careful not to over mix the batter. Use a spatula and mix well the mixed berries in the batter. With the help of an ice cream scoop, scoop out of the batter and fill muffin cups ¾ of the way full. Bake for about 20 minutes or until golden brown. Cool them completely.
In a large mixing bowl, whisk together the heavy whipping cream, mascarpone, syrup, and vanilla extract until stiff peaks form. Transfer the mascarpone filling in the piping bag and decorate each cupcake with the filling. Garnish with berries and mint if desired.
To see other recipes for Mixed Berry Muffins with Mascarpone, check out: 
https://natashaskitchen.com/mixed-berry-muffins/
https://www.onelovelylife.com/orange-triple-berry-muffins/
http://atreatsaffair.com/chocolate-strawberry-cupcakes-with-mascarpone-frosting-recipe/