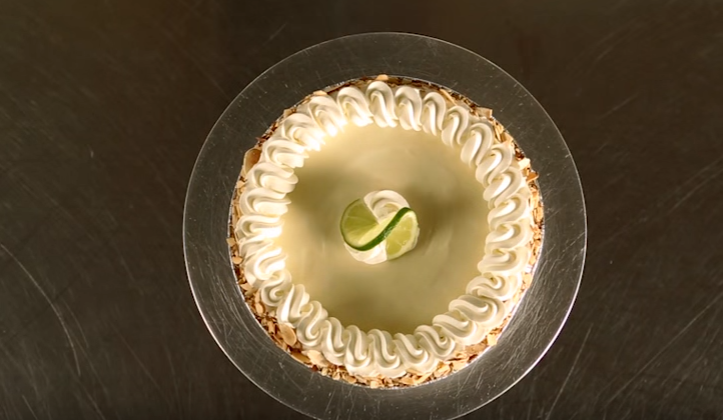 A delicious Key Lime Pie which you can prepare in minutes. This is also one of the desserts you can prepare ahead of time before your dinner.

The toasted almonds in this pie not only serve as a garnish, but they add a nice crunch to this pie. If you want your pie to be a little bit fancy, you can pipe the whipped cream.

Ingredients for Key Lime Pie

2 cans (14 oz) sweetened condensed milk
1 cup lime juice
1 graham cracker crust, store bought
1/2 cup almonds, sliced
whipped cream

How to Make Key Lime Pie

In a bowl, combine condensed milk and lime juice. Whisk until smooth. Pour mixture into the store-bought graham crust. Refrigerate for 6 hours or more until pie sets.

While waiting, toast the almonds in a skillet. Set aside to cool completely.

Before serving the pie, put the whipping cream on the edge of the pie. Sprinkle the cooled almonds over the whipped cream.

To see the original recipe that inspired this one, check out the recipe for Key Lime Pie found at Fun In Key West.