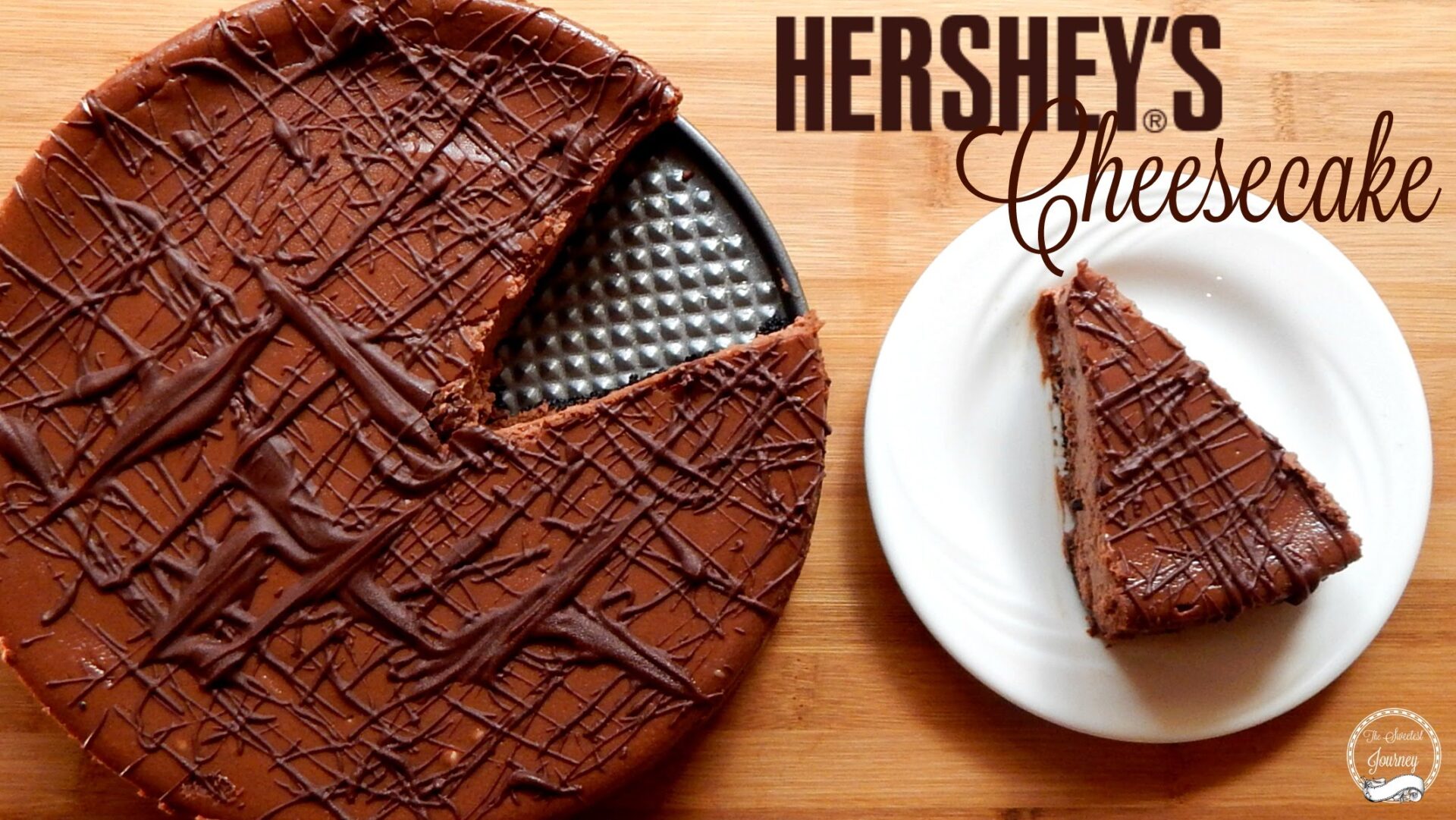 Cheesecake is so good but what can I say about this one other than it look incredibly good and would be just perfect for a dinner party or special occasion, really great for all you chocolate fans out there too
A really amazing cheesecake recipe that you just can't pass by without making .. happy baking
This great recipe has been brought to you by The Sweetest Journey on YouTube, thanks for sharing it with us
Here below is the recipe and video Tutorial both from the YouTube channel
Ingredients:
1 Cup Oreo Cookie Crumbs
1/4 Cup Butter, Melted
3 Packages of Cream Cheese (8 oz. each) Softened
1 1/4 Cups of Sugar
8 oz. Sour Cream
2 Teaspoons Vanilla Extract
1/2 Cup Hershey's Unsweetened Cocoa Powder
2 Tablespoons All Purpose Flour
3 Eggs
1/2 Cup Hershey's Semi-Sweet Chocolate Chips
2 Teaspoons Shortening
*Makes one 9 inch round cake.
Directions:
1. Combine Oreo cookie crumbs and melted butter; press onto bottom of 9 in. springform pan. Set aside.
2. In a large bowl, beat cream cheese and sugar until blended. Add sour cream and vanilla; beat until blended. Beat in flour and add cocoa powder in gradually. Add eggs, one at a time, beating just until well incorporated. Pour mixture into crust.
3. Bake 10 minutes at 450F. Reduce oven temperature to 250F and continue baking for 40 minutes. Remove cake to wire rack. Loosen sides with a knife and let cool completely before removing the side of pan.
4. In a microwave-safe bowl, combine the chocolate chips and shortening. Microwave for 30 seconds or until chips have melted, 15 seconds at a time. Stirring after each heating. Drizzle melted chocolate on top of cheesecake.
5. Refrigerate cheesecake 4 to 6 hours. Store covered in refrigerator.