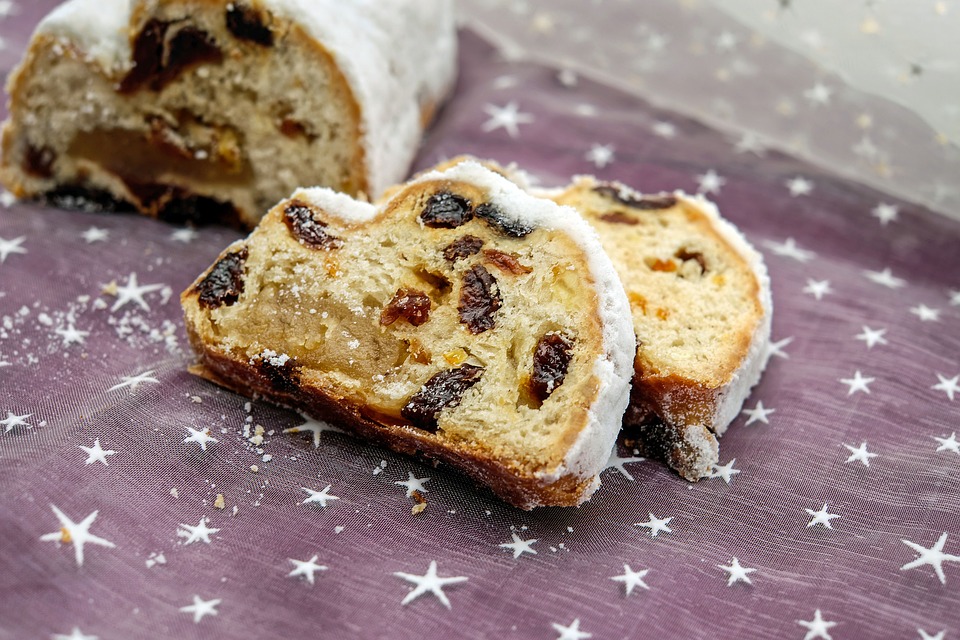 Looking for something easy, that you can prepare even the day ahead? The Sweet Molasses Raisin Bread is a classic recipe that many mothers and grandmothers prepare with joy. The sweet and fluffy dough, enriched with a generous amount of raisins, makes it hard to resist. Having a nice homemade sweet bread has so many perks. The kitchen will be filled by its pleasant aroma, inviting everyone to take a piece. This is a recipe that gives you that "home" feeling and is perfect for any time of the year. Plus, children will absolutely love it.
It will taste the best if served when still warm. Also, don't forget to spread a little butter for the ultimate feeling. A piece of this raisin bread can find its place along with your favorite cup of coffee in the afternoon. Or you can have it in the morning if a sweet breakfast is your preference. Because anytime is the perfect time to have a piece of the tasty molasses raisin bread!
There are so many different recipes, but this one never fails. If you are looking for something that will come out good from the first try, then this is a way to go.
Ingredients for Sweet Molasses Raisin Bread 
5 cups flour 
 1/3 cup brown sugar
 2 ¼ teaspoon yeast 
 1 teaspoon salt 
 1 teaspoon ground cinnamon 
 ½ teaspoon nutmeg 
 1 1/3 cups water 
 ¼ cup molasses 
 80 g butter 
 1 cup raisins 
 melted butter for brushing 
 icing sugar for covering all bread 
How to Make Sweet Molasses Raisin Bread 
Preheat your oven to 350F or 170C degrees and butter and line with parchment paper two loaf pans. Set aside until needed. 
In a large bowl, combine sugar, flour, yeast, salt, cinnamon, and nutmeg. Mix well and add in the water, molasses, and butter. Knead the dough for about 10 minutes until all gluten is realized. Add in the raisins and let it sit at room temperature to rise for about 2 hours. Work the dough again on your work surface and separate it into two parts. Place each part in the loaf pans and brush each with butter. Let it rest for 30 minutes and bake it for about 30-35 minutes. 
Let it cool and cover all bread with icing sugar. 
To see other recipes for Sweet Molasses Raisin Bread, check out: 
https://www.rockrecipes.com/newfoundland-molasses-raisin-bread/
https://www.weightwatchers.com/ca/en/recipe/old-fashioned-molasses-raisin-bread/5626066e62ef001434bd9c36
http://www.breadworld.com/recipe/Sweet-Molasses-Raisin-Bread