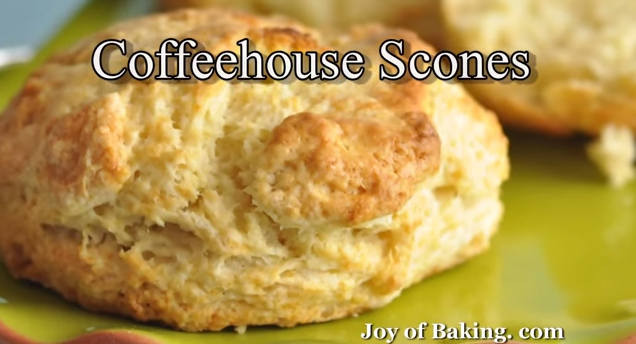 These scones are named the coffeehouse scones simply because they are sold in bakeries and in coffee shop all over the world .. I  personally love them as they would be what you would bake with your Grandma on a afternoon .. great for that special afternoon teas with jam and clotted cream .. a real treat x
Here is an excerpt of what Stephanie Jaworski of Joy of baking has to say about these scones
These scones are called Coffeehouse Scones, because they are similar to what coffee shops and bakeries sell. But a better name may be Buttermilk Scones as buttermilk is used to bind all the ingredients together. This is a really nice tasting scone with a crisp outer crust and a soft, almost bread-like texture. They are delicious plain, or you can serve them with butter and jam, clotted cream and jam, or even lemon curd and clotted cream or whipped cream.
Click the link below to see how to make this yummy scones
Originally posted 2014-11-14 14:53:40.