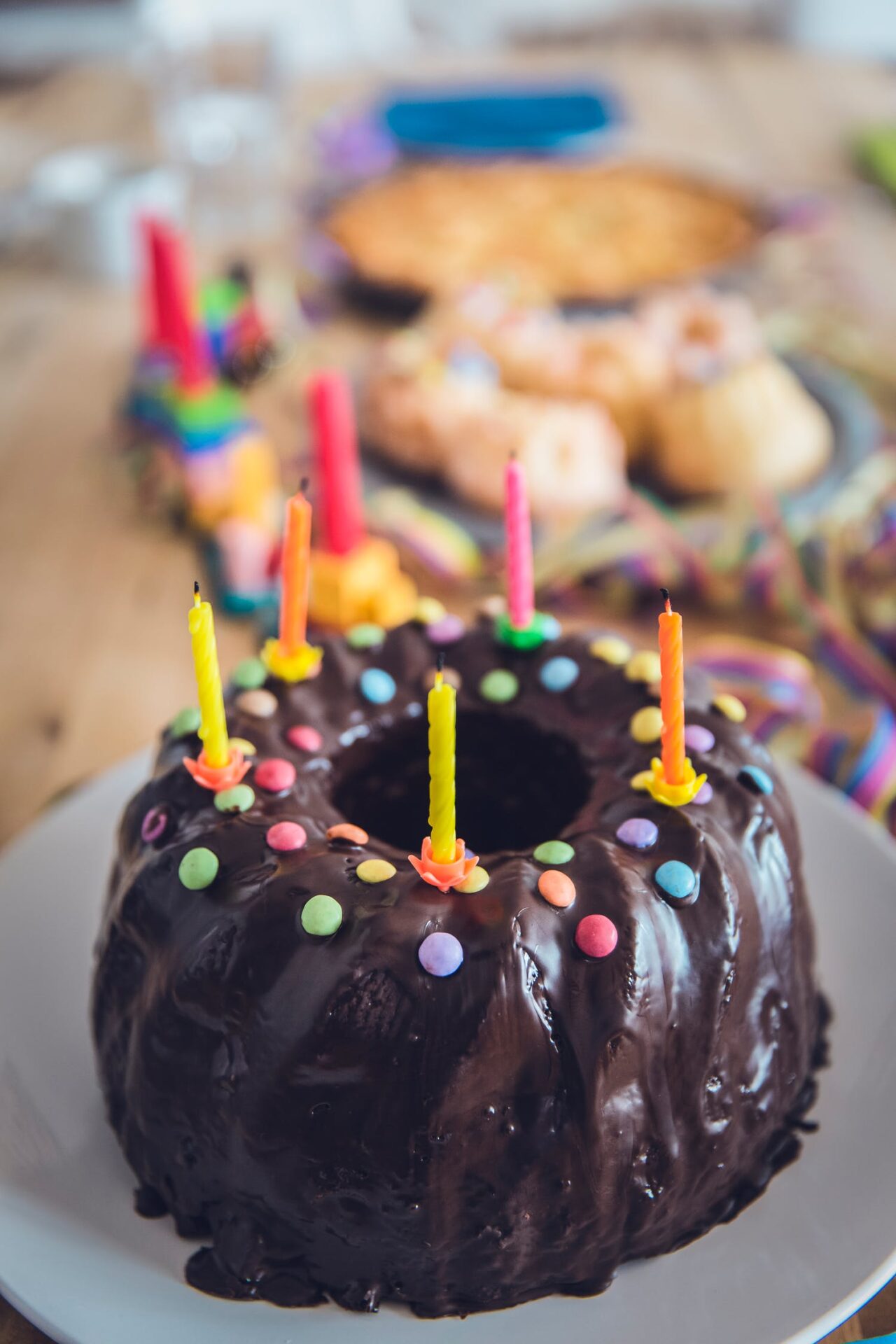 Bundt cakes are such representative cakes to show off in front of your guest. They are elegant and have a very nice presentation, no matter if there is a birthday party, a regular family gathering, or even if you are planning to gift it to your loved one. This Triple Chocolate Bundt Cake is loaded with chocolate because it has three ways of chocolate added in the recipe. You add a little bit of cocoa, melted chocolate, or chocolate pudding mix, but the melted chocolate as a glaze on top of the Bundt cake is just so perfect and brings this recipe to a whole another level.
When you bite into this delicious cake, you will feel the richness from the chocolate inside the sponge cake and also the gooey chocolate glaze on top of the Bundt cake, which not only makes this cake more delicious but to looks prettier and have a better presentation.  
Ingredients 
1 box chocolate cake mix 
 1 small box instant chocolate pudding 
 1 cup Greek Yoghurt 
 1 cup vegetable oil, such as canola oil 
 4 eggs 
 A ½ cup of warm water 
 1 cup chopped chocolate
For the chocolate glaze:
 4 oz. dark chocolate
 ½ cup heavy cream 
 2 tablespoons of honey 
 1 teaspoon vanilla extract  
How to Make Triple Chocolate Bundt Cake
Preheat your oven to 350 degrees F or 170 degrees C. Grease well a Bundt cake pan with butter and let it set aside until needed.
In a large mixing bowl, combine together the chocolate cake mix, chocolate pudding, greek yogurt, vegetable oil, eggs, warm water, and mix all ingredients together until the batter is combined. Add in chopped chocolate and mix well. Pour the batter in the prepared Bundt cake pan and bake for about 40-45 minutes until toothpick inserted comes out clean. Let the Bundt cake rest until completely cooled.
In a bowl over a saucepan on medium heat melt together the chocolate, heavy cream, honey, and vanilla extract. While melted, pour the glaze on top of the Bundt cake, decorate with M&M's and serve.
To see other recipes, check out:
https://noemptychairs.me/2014/02/12/triple-chocolate-bundt-cake-with-chocolate-ganache-glaze/
https://www.lifesambrosia.com/triple-chocolate-bundt-cake-recipe/
https://dinnerthendessert.com/triple-chocolate-bundt-cake/