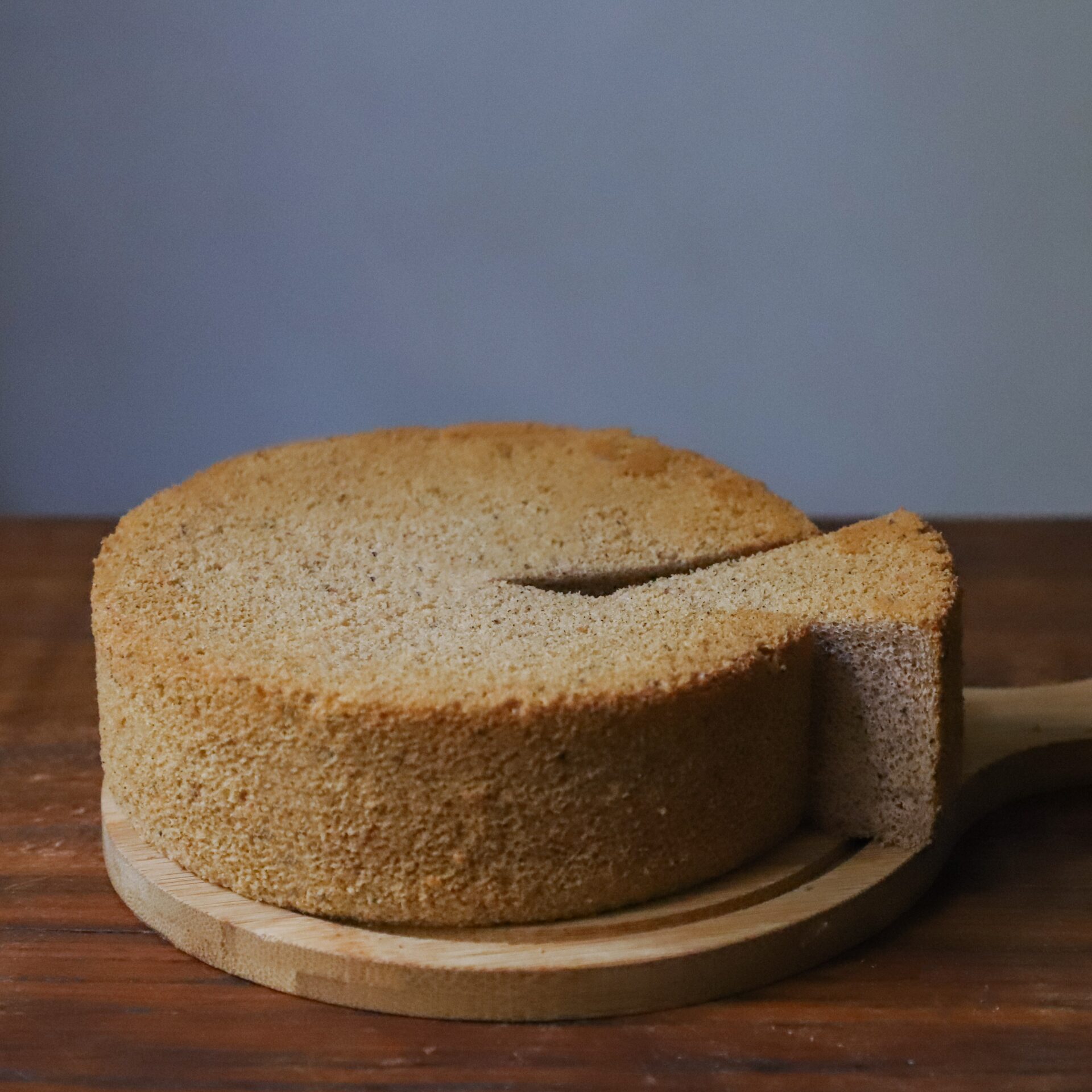 A delicious, traditional sponge cake is easy to make and can serve as a base to add any kinds of icing and decoration. A perfect cake for any birthday party, or as a dessert for any family lunch or dinner. You can slice this cake into 8 servings or a generous 4 servings if you want to treat yourselves without feeling guilty.
This is probably one of my favorite cakes and has been since I was a little girl. It's simple but also very versatile. You can basically add anything to it and elevate the taste even more. Today, I want to share this recipe with you because this cake has brought a lot of joy to my family and has accompanied us on many picnics in the park. Hopefully, you can make some nice memories with it too.
It's a very versatile cake and you can really get creative with this cake. You can add buttercream, royal icing, cream cheese frosting, or any other icing that you like to this cake. For decoration, basically anything you can think of works. Use your imagination and add your own touches to it.
Ingredients for this Butterless Sponge Cake Recipe
4 eggs
¾ cup flour or Maida
¾ cup castor sugar or powdered sugar
¾ teaspoon vanilla essence
¾ teaspoon baking powder
2 round 8" cake tins
How to Make this Butterless Sponge Cake Recipe
First, preheat your oven to 400F. Cut two pieces of greaseproof (wax) paper into the size of the base of the tins and fit them in. Or, you can grease the base and sprinkle some flour or sugar over it. Measure and sift the flour on to a paper and set aside. Break the eggs into a mixing bowl then add the sugar, vanilla, salt, and baking powder and beat until light and foamy.
Beat the mixture until it leaves a trail when it is lifted and moved above the batter. Using a spatula, fold in 1 tablespoon of flour with light cutting, downward, upward and outward strokes. In two installments, fold in the rest of the flour. Divide the batter into the two tins and hollow out the center by pushing the batter towards the sides.
Place the tins in a pre-heated oven and bake for about 15 minutes, until the sides start shrinking. The cake is done when you insert a skewer or sharp knife in the center and it comes out clean. Cool before serving and enjoy.
To see other Butterless Sponge Cake recipes, check out:
https://food.ndtv.com/recipe-sponge-cake-100403
https://kudlarecipes.com/mangalore-recipes/cake-recipes/butterless-sponge-cake-recipe/