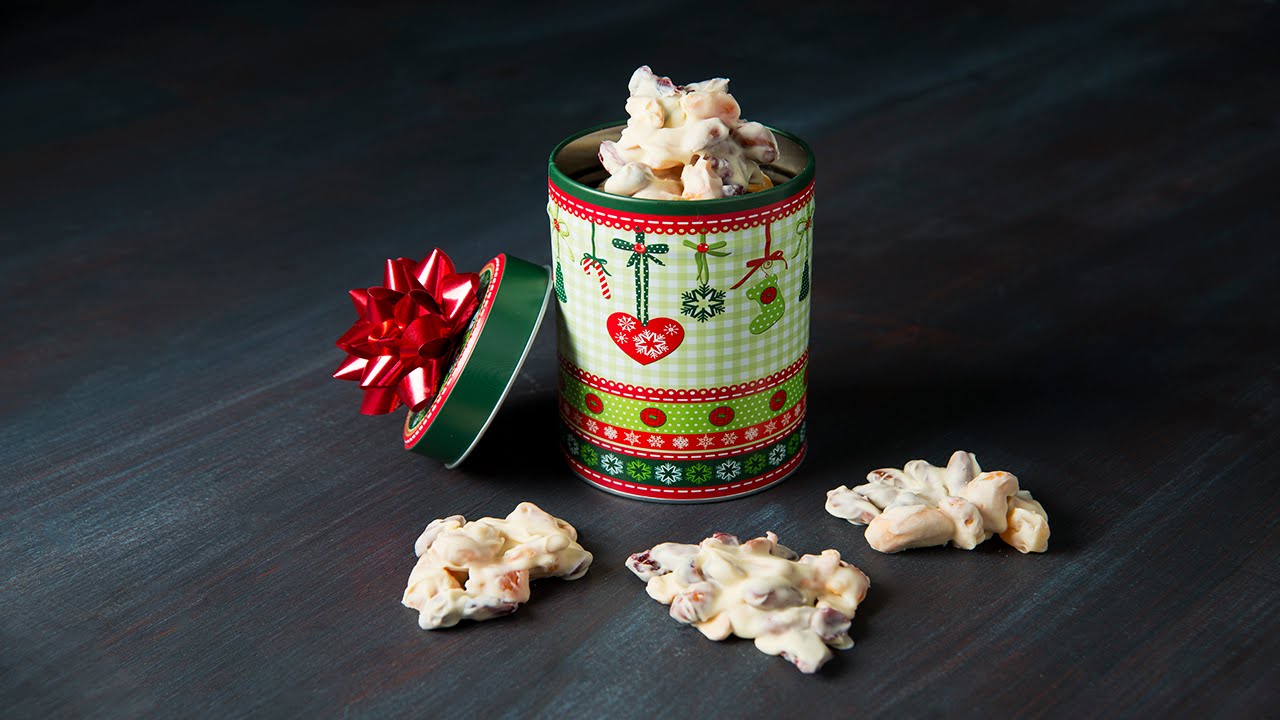 Wow! I love bark so when I came across this white chocolate version I was hooked as it looks so good , it is part of a edible gifts collection on YouTube, I love edible gifts and I certainly would be over the moon if I was to receive this bark
I often make edible gifts for my friends which they seem to enjoy far more than brought ones
This great recipe is brought to you by Marcel Cocit  on YouTube , thanks for sharing this recipe with us
Here below is  the video to watch plus the list of the ingredients you will need to make this recipe from the YouTube channel
White Chocolate Bark
Makes: 12 Barks
Ingredients:
1/2 Cup roasted whole almonds
1/2 Cup roasted cashews
8 oz. White Chocolate chopped
1/4 Cup dried apricots halves cut into quarters
1/4 Cup dried cranberries
Directions:
1. Melt white chocolate on top of a double boiler over low heat. Remove from stove.
2. Stir in almonds, cashews, apricots and cranberries. Drop by heaping tablespoons onto a sheet pan lined waxed paper or parchment paper.
3. Refrigerate until cool and hardened. Then put them into your favorite decorative tin can, or mason jar, and store in the refrigerator.