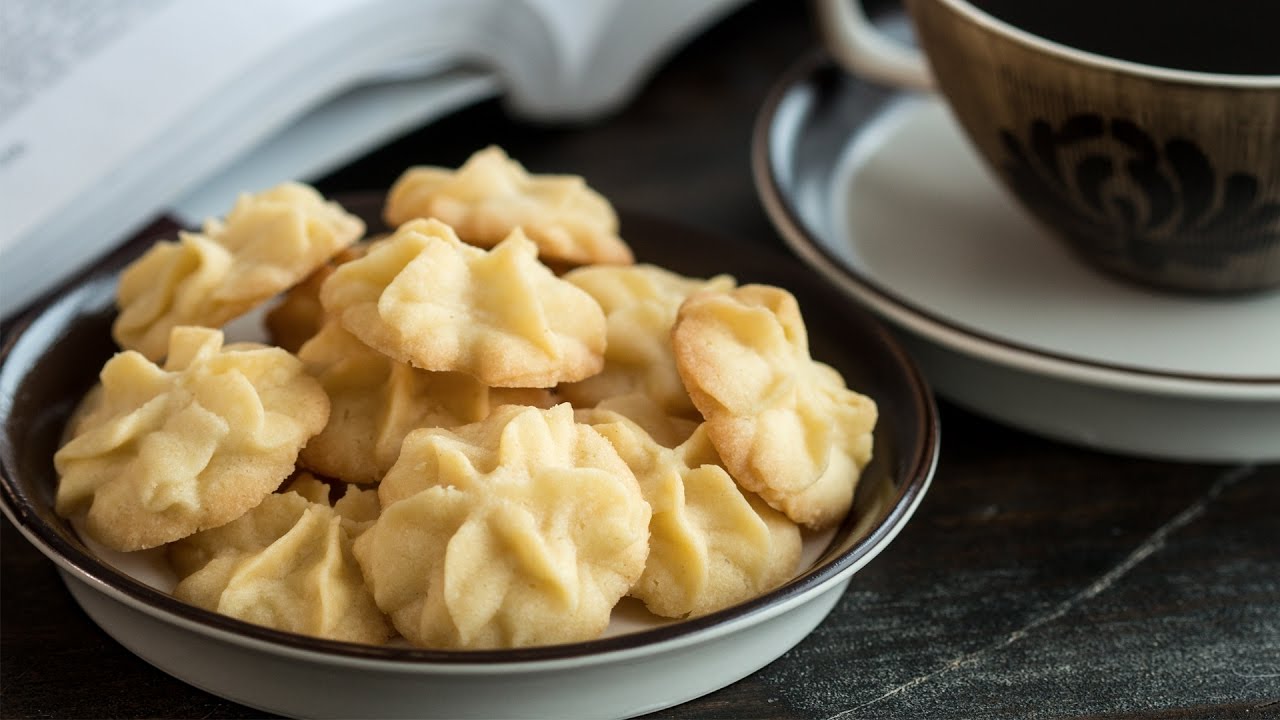 I really love this recipe for these wonderful butter cookies they look so delicious, I think they would be just perfect t make for Christmas , I would even make them as a homemade gift to give to someone special .. a really easy recipe to make so why not check out this recipe
This great recipe is brought to you by Home Cooking Adventure on YouTube , thanks for sharing this recipe with us
Here below is the recipe and the video tutorial both from the YouTube channel
Ingredients
Makes about 60 cookies
9 oz (250g) butter, room temperature
1/2 cup (60g) powdered sugar
1 tsp (5g) vanilla extract
2 cups (250g) flour
1. Preheat oven to 350F (180C). Line 2 baking sheets with parchment paper.
2. Place butter in a bowl and use a hand mixer to mix until creamy. Add powdered sugar and vanilla extract and continue mixing for another 12 minutes until the mixture becomes white and creamy.
3. Using a spatula incorporate flour into the butter mixture until completely combined.
4. Transfer the batter into a piping bag fitted with a 1M (½ inch-1 cm) star tip.
5. Form cookies on the prepared baking sheets.
6. Bake for 10-12 minutes or until the base begins to brown.
7. Let the cookies cool completely on a cooling rack before serving.