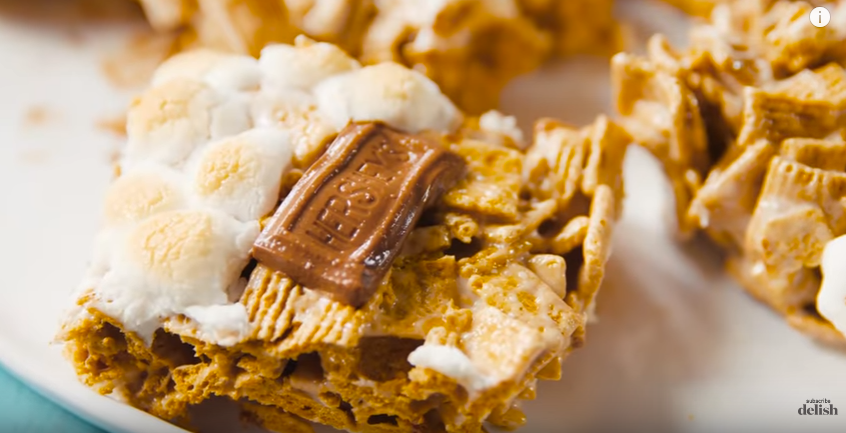 These S'mores bars are so easy to make with just 4 ingredients , I really love everything about s'mores so I was so happy when I found this recipe I think they will be great any time when you want that s'mores fix but even more so around the holidays
This great recipe is brought to you by Delish on YouTube, thanks for sharing it with us
Here below is the recipe and the video tutorial to watch both from the YouTube channel
Bring summer into your home all year long.
DIRECTIONS
1. Grease a 9″ x 13″ pan with butter.
2. In a large pot over medium-low heat, heat butter until melted. Add all but 1 cup of mini marshmallows and stir until melted and smooth.
3. Turn the heat off and quickly stir in Golden Grahams until evenly coated. Mix in remaining cup of mini marshmallows. Press into pan and top with chocolate pieces. Let set at least 30 minutes.
INGREDIENTS
3 tbsp. unsalted butter
1 package mini marshmallows
7 c. Golden Grahams cereal
3 Hershey's milk chocolate bars, broken into pieces