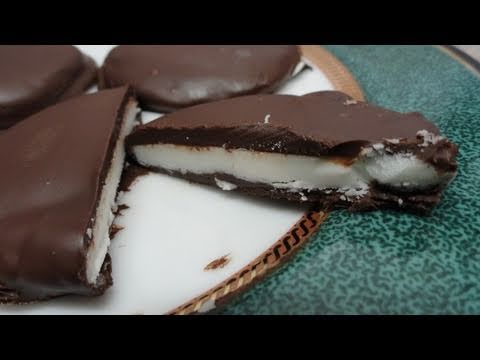 Today is Peppermint Patty Day So I just had to search for a recipe for you so I really hope you do enjoy this one .. it is a really easy recipe that has been brought to you by Tammy from yoyomax12 – the diet free zone on YouTube  , thanks for sharing this recipe with us
This recipe she found  in an e-recipe book called Secret Recipes, that was  sent to her  by Dave (2theleftofnowhere). Thanks Dave!
So lets check out this recipe by looking at the video tutorial below and the recipe
1 (14−ounce) (I used a 300ml can) can Sweetened Condensed Milk
(NOT evaporated milk)
1 tablespoon peppermint extract (15ml)
green or red food coloring, optional
6 cups confectioners' sugar (250ml measuring cups)
Additional confectioners' sugar
1 16 oz. bag semi−sweet chocolate chips (450g bag)
In large mixer bowl, combine Eagle Brand, extract and food coloring
if desired. Add 6 cups sugar; beat on low speed until smooth and well
blended. Turn mixture onto surface sprinkled with confectioners sugar.
Knead lightly to form smooth ball. Shape into 1−inch (2.5cm) balls. Place 2
inches apart on wax paper−lined baking sheets. Flatten each ball into
a 1 1/2 inch patty (3cm) . Let dry 1 hour or longer; turn over and let dry
at least 1 hour.
Melt the chocolate chips in a microwave set on high for 2 minutes.
Stir halfway through the heating time. Melt thoroughly, but do not
overheat. Melting the chocolate chips can also be done using a
double−boiler over low heat. With fork, dip each patty into warm
chocolate (draw fork lightly across rim of pan to remove excess
coating). Invert onto wax paper−lined baking sheets; let stand until
firm. Store covered at room temperature or in refrigerator.
**when dipping peppermint patties do it quickly, put it in, flip it over quickly take it out quickly and let the excess drip off slightly.
It's Peppermint Patty Day! A peppermint patty is a tasty confection made with a rich, creamy peppermint filling covered in semisweet chocolate. The York Cone Company, which was based in Pennsylvania and originally produced ice cream cones, invented the York Peppermint Pattie in 1940. Unlike the existing chocolate-covered peppermint candies, York's product was firm and crisp. It soon became the premier candy of its kind.
Peppermint patties also gained notoriety after the debut of Peanuts, Charles M. Schultz's famous comic strip, in 1966. One of the main characters was Patricia "Peppermint Patty" Reichardt.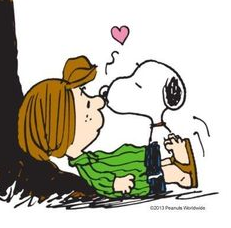 To celebrate Peppermint Patty Day, enjoy a minty and refreshing dark chocolate patty!
Article Source :https://www.punchbowl.com/holidays/peppermint-patty-day