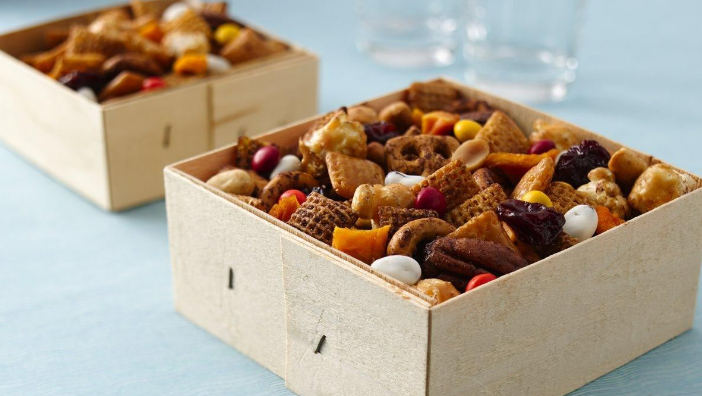 It is National Trail Mix Day Today so here for you is a wonderful recipe for a chocolate caramel trail mix that looks so delicious .. great to make for snacking on whilst watch a movie etc .. sounds good to me
What a great recipe to follow so why not check it out
This great recipe is brought to you by lifemadedelicious.ca website , thanks for sharing this recipe with us
Here below is the ingredients you will need from the website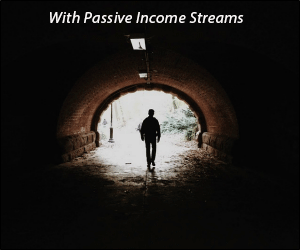 Dried fruits and candied nuts add a surprise to this crunchy treat made using Chex Mix* chocolate turtle snack mix. Ready in just five minutes!
Prep Time

5

min

Total Time

5

min

Servings 

12
Ingredients
1 package (227 g) Chex Mix* Chocolate Caramel Snack Mix
1/2 cup (125 mL) candied pecans
1/2 cup (125 mL) dried cherries
1/2 cup (125 mL) yogurt-covered raisins
1/2 cup (125 mL) chopped dried peaches or apricots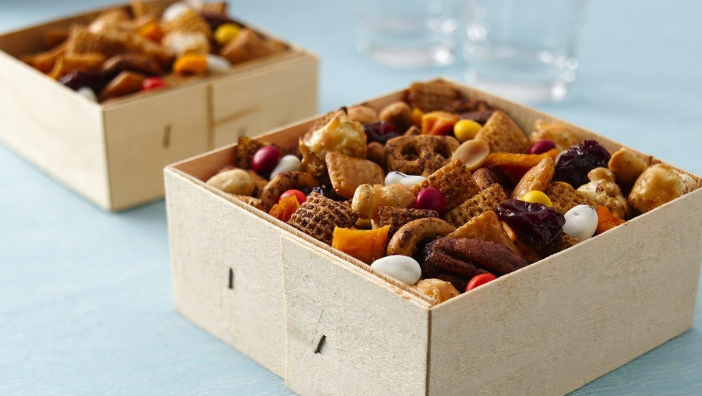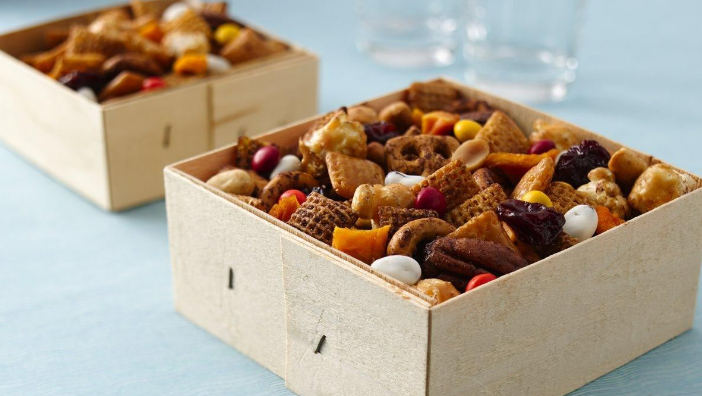 TO GET THE RECIPE :http://www.lifemadedelicious.ca/recipes/chocolate-caramel-trail-mix/b8ad4d54-0ef6-406a-8238-d422f69e4def/
NATIONAL TRAIL MIX DAY
 Observed annually on August 31, National Trail Mix Day honors the mix that was developed as a healthy snack to be taken along on hikes.
Trail mix is an ideal hike snack food because it is very lightweight, easy to store, nutritious and provides a quick energy boost from the carbohydrates in the dried fruits or granola as well as sustained energy from the fats in the nuts.
It is claimed by some that trail mix was invented in 1968 by two California surfers who blended peanuts and raisins together for an energy snack.  However, in the 1958 novel The Dharma Bums, written by Jack Kerouac's, trail mix is mentioned when the two main characters describe the planned meals in preparation for their hiking trip.
Article Source :http://www.nationaldaycalendar.com/national-trail-mix-day-august-31/