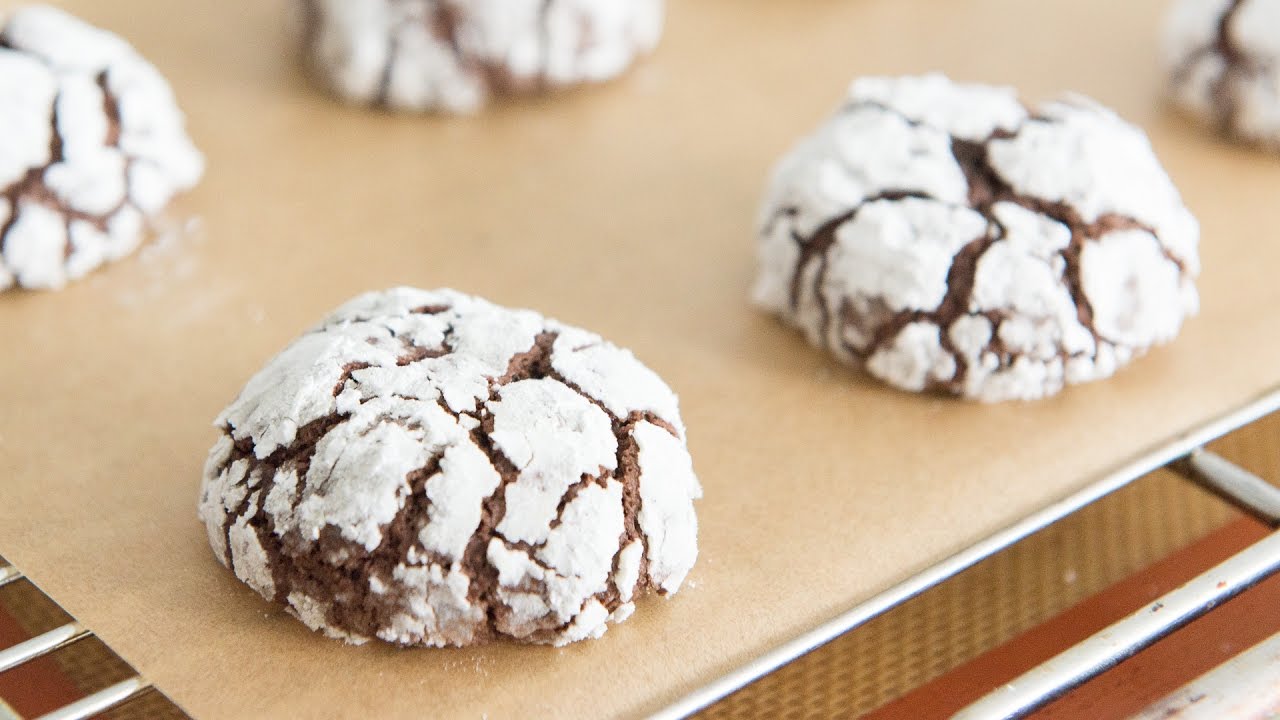 I think these cookies would be so perfect to make for that treat to have with a hot chocolate after you have been busy shopping .. I really love them and will certainly be giving this recipe a go that is for sure because I love the way they crinkle on the top , I really hope you give them a go to or pass this recipe on to friends .. happy baking
This great recipe has been brought to you by Fifteen Spatulas on YouTube, thanks for sharing this recipe with us
Here below is the recipe and the video tutorial to watch both from the YouTube channel
CHOCOLATE CRINKLE COOKIES RECIPE
Yield: Makes 12-14 cookies, depending on size
Ingredients:
1 cup all purpose flour
1/2 cup unsweetened cocoa powder
1 tsp baking powder
1/4 tsp salt
3/4 cup granulated sugar
1/3 cup grapeseed oil (or vegetable oil)
2 large eggs
1 tsp vanilla extract
¾ cup confectioner's sugar for rolling
Directions:
Preheat oven to 350F.
In a bowl, whisk to combine the flour, cocoa, baking powder, and salt.
In another bowl, whisk to combine the sugar, oil, eggs, and vanilla.
Add the dry ingredients to the wet, and mix until no flour streaks remain. Chill the dough for at least 4 hours and up to overnight.
Use a medium (1.5 tbsp) cookie scoop to portion out the dough, then roll into balls. They should be about 1" in diameter.
Roll the balls in confectioner's sugar until generously and completely coated, then place 12 on a sheet pan. Bake for 10 minutes, until the cookies are crinkled and the dough no longer looks raw. You want to underbake this type of cookie. Let cool slightly to set, then enjoy!