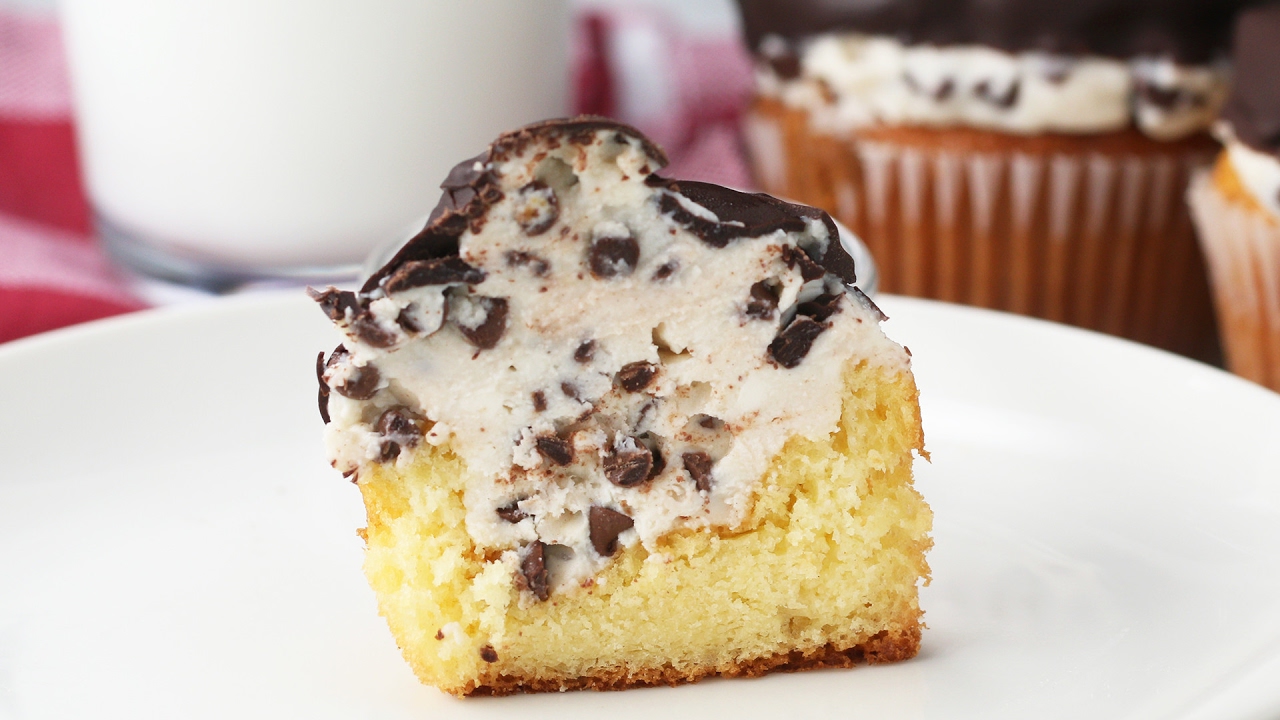 When you crave Cannoli but too lazy to roll the dough and fry cannoli shells, try baking Chocolate-Dipped Cannoli Cupcakes instead. For me, they are easier to prepare as you only need to mix the ingredients and then bake.

The combination of ricotta and mascarpone makes a yummy cannoli cream, and then covered with decadent chocolate is a perfect delicious match.

Ingredients for Chocolate-Dipped "Cannoli" Cupcakes
For the cupcakes:
1 box of cake mix, prepared

For the cannoli cream:
15 ounces ricotta
8 ounces mascarpone, room temperature
1 cup powdered sugar
1 teaspoon vanilla
1 cup mini chocolate chips

For the chocolate coating:
2 cups dark chocolate
3 tablespoons coconut oil

How to Make Chocolate-Dipped "Cannoli" Cupcakes

Preheat the oven to 350°F. Put cupcake liners in a 12-cup muffin tray and grease them with cooking spray.

Prepare the cake mix according to package directions. Fill the liners with the batter about 3/4 full. Bake them for 20-25 minutes or until a toothpick inserted comes out clean. Remove the muffin pan from the oven and let the cupcakes cool completely.

In a large bowl, beat ricotta, mascarpone, sugar, and vanilla. Once fully incorporated, fold in the chocolate chips—transfer mixture in a piping bag.

Once cupcakes cooled down, create a hole in the center of each cupcake by cutting a small circle and pressing it down.

Cut about a half-inch hole on the piping bag tip and fill each cupcake's hole with the cannoli cream. Pipe the cream in a circular motion to make swirls on cupcake tops.

Chill the cupcakes for at least an hour until the cream is firm.

In the meantime, microwave the chocolate and coconut oil until melted. Dip the cannoli cream top of the cupcakes into the melted chocolate. Refrigerate until chocolate sets.

To see the original recipe that inspired this one, check out the recipe for Chocolate-Dipped "Cannoli" Cupcakes found at Tasty.