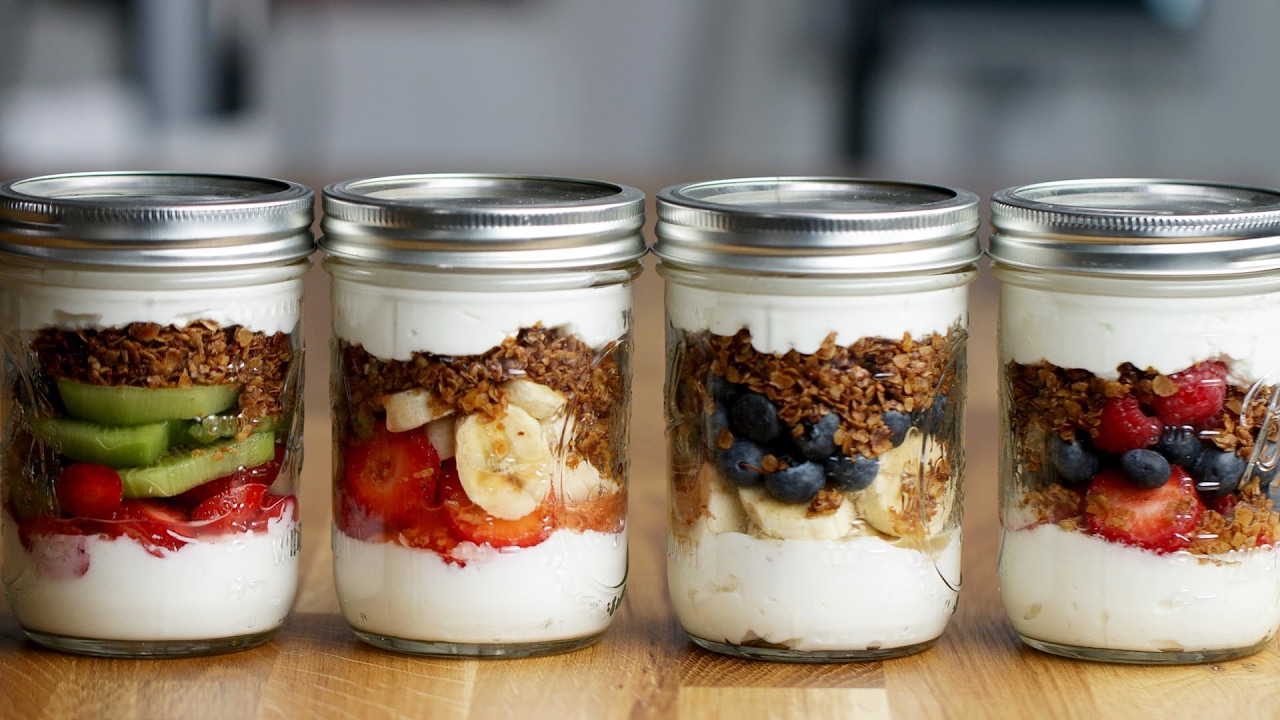 I love to bake and look for new recipes that I think you will all love to try out too, so how about these, Fruit 'N' Yogurt Parfait they look so inviting and a really easy recipe to follow as I found it on YouTube so there is a video to accompany the recipe which is ideal when it comes to following recipes so happy happy
This great recipe has been brought to you by Tasty on YouTube, thanks for sharing it with us
Here below is the recipe and video tutorial for you
Here is what you'll need!
Fruit N' Yogurt Parfait Family Meal-Prep
Serves: 5
INGREDIENTS
Granola
3 cups rolled oats
⅓ cup vegetable oil
½ cup honey
1 teaspoon cinnamon
1 teaspoon vanilla
Pinch of salt
Parfaits
Yogurt
Assorted fruits and nuts, to your liking
PREPARATION
Preheat oven to 350ºF/180ºC
In a medium bowl combine granola ingredients, stir until well mixed.
Pour mixture onto a greased baking sheet and bake for 40-45 minutes, tossing halfway through to ensure even baking.
Save granola for up to 2 months, or use right away.
Assemble parfaits in bowls or mason jars (great for on the go!). Layer yogurt with granola and your choice of assorted mixed fruits and/or nuts, alternating layers.
Enjoy!