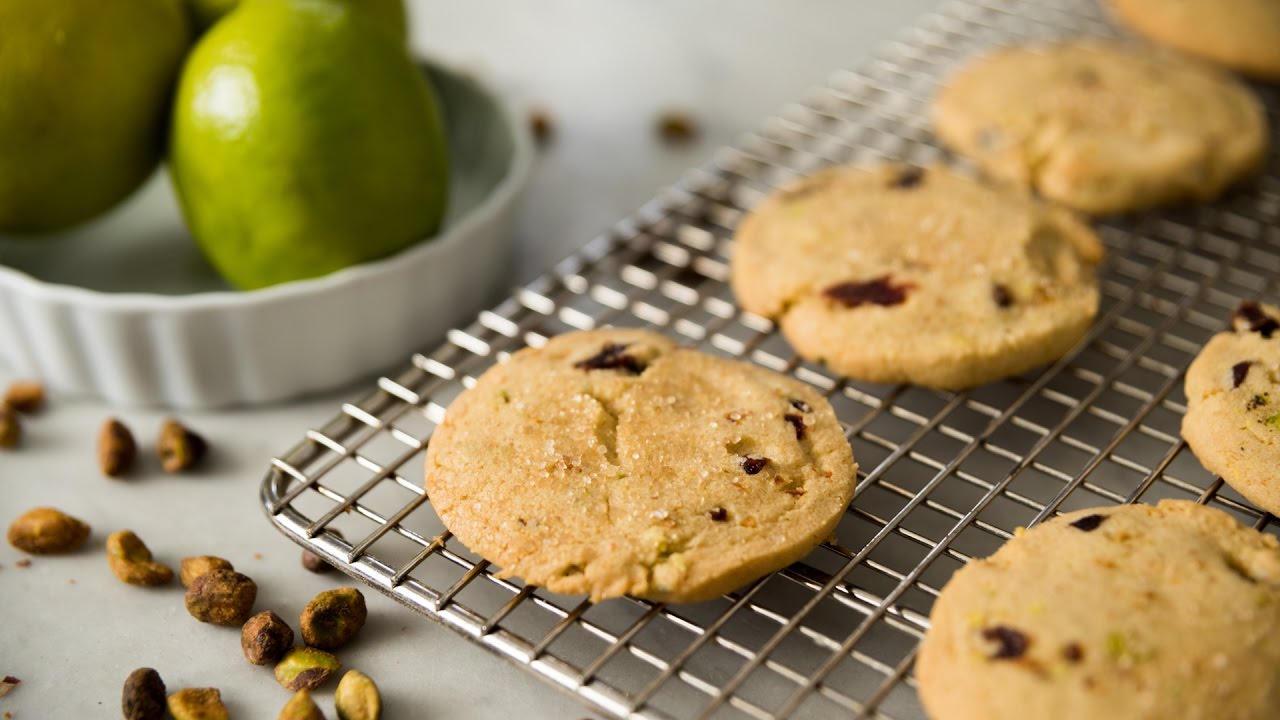 i love to make cookies over a weekend to enjoy with my family so I am always on the look out for new exciting recipes so I was pleased when I found this one for a refrigerator cookie recipe that has that great combination of flavours from the cherry through to the lime .. sound yummy don't they
This great recipe has been brought to you by The Gray Boxwood on YouTube, thanks for sharing this recipe with us
Here below is the recipe and the video tutorial to watch both from the YouTube channel
INGREDIENTS
– 2 cups brown sugar
– 1 cup butter, room temperature
– 2 eggs
– 1 teaspoon vanilla
– 3 1/2 cups flour
– 1 teaspoon baking soda
– 2 tablespoons lime zest
– 1/2 cup dried tart cherries
– 1/2 cup ground pistachios
– 1/2 cup raw sugar
INSTRUCTIONS
Beat the brown sugar and butter in a stand mixer until well combined.
Mix in eggs and vanilla. Scrape sides of bowl to ensure even mixing.
Add flour and baking soda and beat until no dry streaks remain.
Finish by mixing in lime zest, cherries and pistachios.
Remove dough from bowl and divide in two. Shape into log using parchment paper as guide. Wrap tightly and chill 4-6 hours.
Preheat oven to 375 degrees.
Remove dough from refrigerator and slice into 1/4-inch pieces. Place on parchment-lined baking sheets and sprinkle with raw (turbinado) sugar. Bake 12-15 minutes until the cookies are lightly golden.
Remove from oven and cool on baking sheet for 5 minutes then finish cooling on rack.