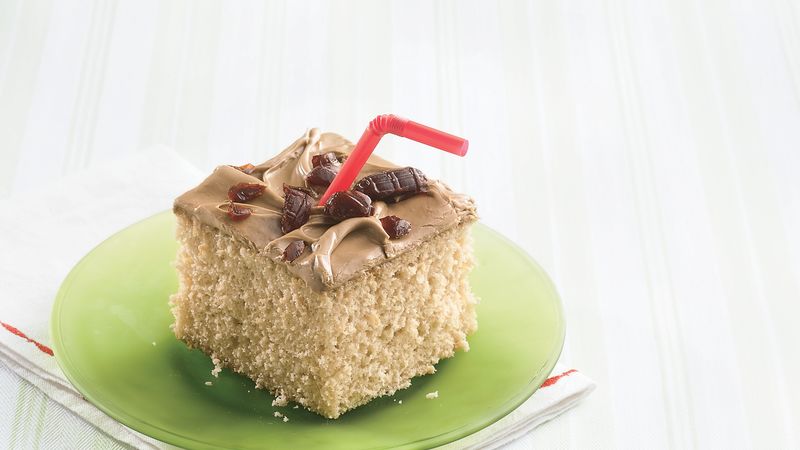 Dessert and cake are so great to make for any occasion so I was so pleased when I found a selection of them that have been inspired by our favourite drinks just like this one for a Root Beer Float Cake , that looks so inviting
 Why not have a dessert that is a name of a drink it give it that touch of fun and for that reason I am sure your family and friends will love them ♥
Drinks We Turned into Desserts….the flavors of sweet drinks (both kid-friendly and grown-ups-only), translated into irresistible desserts!
This  great recipe has been brought to you by bettycrocker.com website, thanks for sharing it with us
Here below is a list of the ingredients you will need to make this cake from the website
Ice cream isn't needed to capture the flavor of family-favorite floats! Just add root beer to white cake mix!
Ingredients
1 box Betty Crocker™ SuperMoist™ white cake mix
1 1/4 cups root beer
1/3 cup vegetable oil
3 egg whites
1 teaspoon root beer concentrate or 1 tablespoon root beer-flavored syrup
1 container Betty Crocker™ Rich & Creamy vanilla frosting
1/3 cup crushed root beer-flavored hard candies (about 10)