Apple cake /dessert recipes are so good that I just had to find you some that you may like to try out over a weekend so that your family or friends can enjoy these wonderful bakes ..
They are easy to make which is always a bonus when it comes to baking .. so come on why not give this recipe for Spiced Apple Butter Bars a go .. they look amazingly good
Apple Cake Recipes…warm, moist and fresh out of the oven, homemade apple cake is easy to make and impossible to pass up. Drizzle with caramel sauce or top with browned butter frosting for an undeniably decadent apple dessert.
This great recipe has been brought to you by bettycrocker.com website, thanks for sharing it with us
Here below is a list of the ingredients you will need from the website
Give a nutty twist to your dessert by making these apple butter bars and pecans – dessert made using Betty Crocker™ SuperMoist™ spice cake mix.
Ingredients
1 box Betty Crocker™ SuperMoist™ spice cake mix
2/3 cup butter or margarine, softened
1 egg
1 cup finely chopped pecans
1 cup apple butter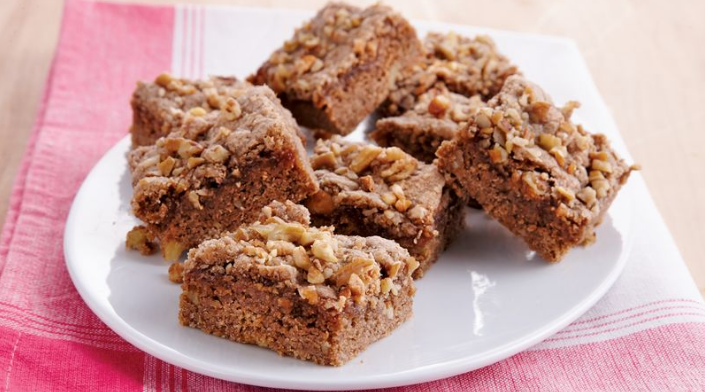 To Get The Recipe :http://www.bettycrocker.com/recipes/spiced-apple-butter-bars/d9724fa9-27eb-4db3-951b-daeddd30d61c