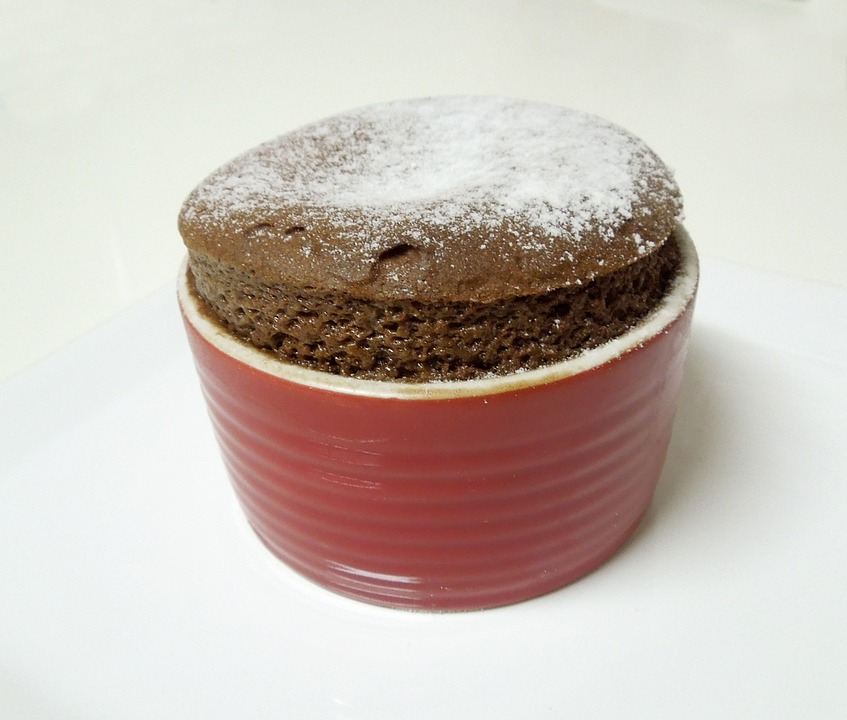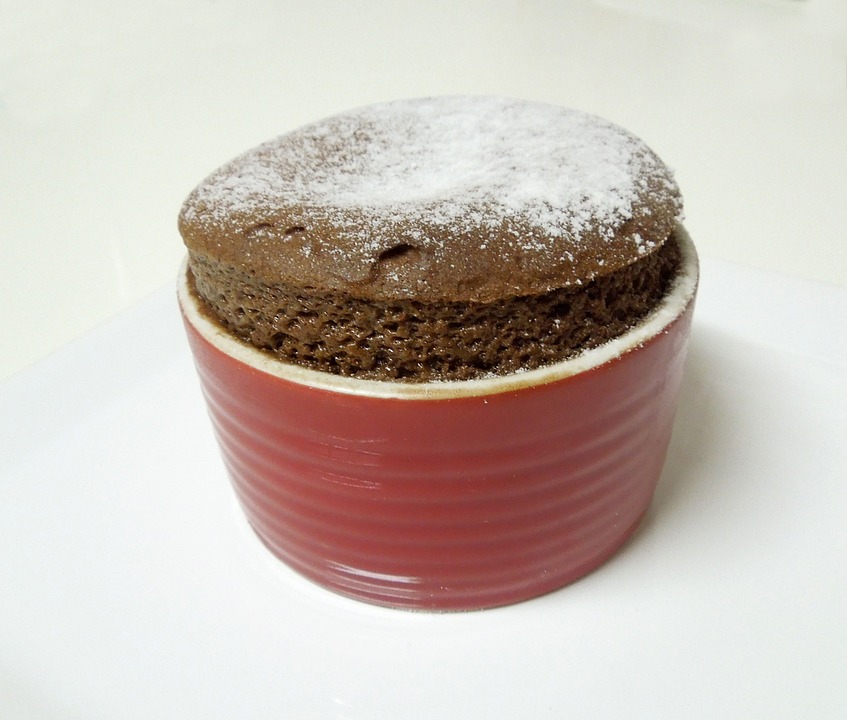 If you're on a diet right now but want to have some dessert, this is the recipe for you. Even if you're not on a diet, this dessert is perfect to incorporate into your daily meals. This low-carb chocolate souffle is delicious, easy to make, and you can find all the ingredients at your local supermarket. You will have 6 servings of this dessert for your family as a healthier option than your regular sugar-filled dessert. 
I buy desserts for my family at a local bakery, and they're usually super sweet. Once, I bought something healthier, but my kids didn't really like it. So, I decided just to make one because I know what will work with my kids, and I can serve something healthier too. It was a success; my kids love them. 
If you're looking to maintain this dessert low-carb, you can add some fresh fruit to go along with the souffle. If you want to add something sweet to it, pour some honey on top. You can add something that your family likes too, don't feel like you're restricted with the toppings. The souffle itself is low-carb, it's ok to add a little sugar to it. 
Ingredients:
¼ cup granulated stevia/erythritol blend (Pyure)
4 egg yolks
2 ounces unsweetened baking chocolate (melted)
½ teaspoon vanilla extract
4 egg whites
1 pinch cream of tartar
1 pinch sea salt
2 teaspoons granulated stevia/erythritol blend (Pyure)
powdered sweetener or chocolate curls (optional)
How to Make Low-Carb Chocolate Soufflé
First, preheat your oven to 350º F. Prepare 6 6-ounce ramekins or other small ovenproof dishes and grease with coconut oil, butter, or other oil of choice then set the ramekins on a baking sheet. In a medium mixing bowl, place ¼ cup stevia/erythritol blend and egg yolks. Beat using a hand mixer or a stand mixer until the sweetener is dissolved and the mixture is yellow and thick. Blend in melted chocolate and vanilla. 
Whip together the egg whites, cream of tartar, and sea salt in a stand mixer bowl until soft peaks form. Add the remaining 2 teaspoons of granulated sweetener and beat until stiff peaks form. To lighten, fold 1/3 of the egg white mixture into the chocolate mixture then fold in the remaining egg white mixture. Pour the mixture among the prepared ramekins equally and bake for 11-15 minutes. 
The edges should be set, but the centers should still jiggle slightly when done. Before serving, allow to cool slightly, best served hot from the oven. Sprinkle with powdered sugar or chocolate curls if desired. Cover any leftovers and store in the refrigerator. To reheat, uncover, and place in a 200º F oven until slightly warm (15-20 minutes). Do not microwave.
To see other recipes for Low-Carb Chocolate Soufflé, check out: 
https://simplysohealthy.com/low-carb-chocolate-souffle-recipe/
http://www.lowcarbrecipeideas.com/low-carb-chocolate-souffle/
https://alldayidreamaboutfood.com/low-carb-sugar-free-chocolate-souffle/