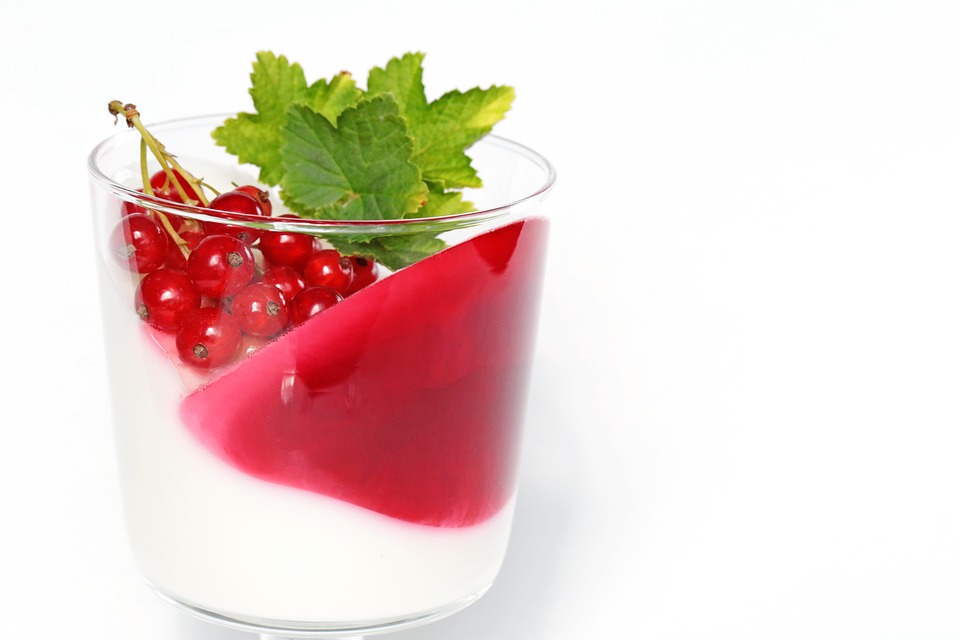 One of my favorite things to do in the kitchen is to do something that is easy to make, delicious to eat, and very attractive to look. There are thousands of recipes that are ready in 10 -15 minutes and they are extremely delicious, but one of the things I love the most about Panna Cottas is that they are so delicious but light desserts perfect for summertime entertaining.
What is different about this recipe is that you will end up having two different flavors in just a single serving. How great is that, guys, right? I love this kind of recipe because you offer your friends something refreshing and full in flavor. Red currants bring so much lightness and freshness to this recipe, but on the other hand, you have something that is the classic and all-time favorite – vanilla.
In one thing, I am sure if – you are going to love this recipe as I do, and you are going to make this all over again to show everybody how easy it is to make simple but very refreshing and delicious recipes in so much little time.
Ingredients for Vanilla and Red Currant Panna Cotta
For the White Panna Cotta: 
500 ml. double cream 
2 leaf gelatin sheets 
½ cup granulated sugar 
1 tablespoon vanilla extract
For the Red Currant Panna Cotta :
1 cup red currants 
½ cup of water
4 tablespoons sugar 
1 teaspoon lemon juice 
1 leaf of gelatin
fresh red currants to garnish 
How to Make Vanilla and Red Currant Panna Cotta 
In a saucepan over medium heat add in the double cream, granulated sugar, and vanilla extract. Bring this mixture to almost to a boil.Soak up the gelatin leaves aside and add them into the hot mixture. Stir until melted and dissolved and pour the Panna Cotta mixture in glasses laid for 45 degrees in a muffin tin. Let them set in a cool place for 2 hours.
In another saucepan over medium heat bring to boil red currents, water, sugar and lemon juice. Blend this whole mixture until smooth and add in soaked gelatin in the hot mixture. Stir until dissolved and pour the mixture into the same glasses laid for 45 degrees on the opposite side. Let them cool for 2 hours and garnish the Panna Cottas with fresh red currants before serving.
To see other recipes for Vanilla and Red Currant Panna Cotta, check out: 
https://www.gourmandasia.com/recipe-by-product/fruits/panna-cotta-with-red-currant-coulis-1314.html
https://theseasonedtraveler.wordpress.com/2013/09/20/vanilla-panna-cotta-with-red-currant-syrup/
https://mommyshomecooking.com/white-chocolate-panna-cotta-red-currant-sauce/