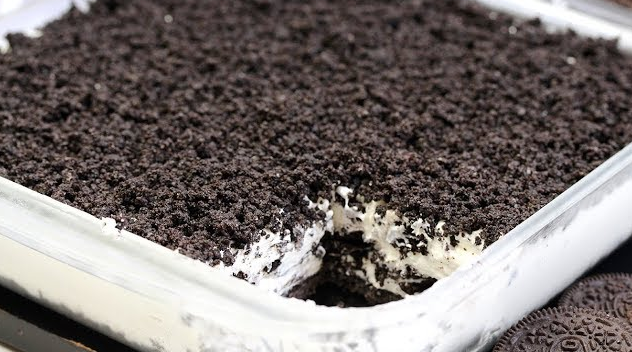 This is an easy and light dessert for those hot summer days. All you need is 7 ingredients that you probably already have in your kitchen and these frozen desserts will be your family's new favorite. This recipe will make 16 delicious frozen Oreos that will easily satisfy the whole family but be warned, you will run out almost immediately.
Oreos is such a classic cookie. I can even remember my first Oreo cookie and it was amazing because of the famous white filling in the center. It's also one of the reasons that I make this recipe for you because I want you to bring that joy and amazement to your family as mine did.
I think there's no other companion for an Oreo cookie other than a glass of milk. The combination is just perfect and the cookies will just melt in your mouth. You can also add your favorite topping to this frozen Oreo. Sprinkle some walnuts, slather some Nutellaor anything you want.
Ingredients for Frozen Oreo
1 pkg (14.3 oz) Oreos (divided)
¼ cup unsalted butter (melted)
6 oz light cream cheese (softened)
2 tablespoons granulated sugar
1 cup heavy whipping cream
1 teaspoon vanilla extract
1 can (14 oz) sweetened condensed milk
How to Make Frozen Oreo
First, crush 10 Oreo cookies and set aside. Crumble the rest of the cookies in a food processor and combine with melted butter. Prepare an8x8 or 9×9 inch square baking pan and spread ½ of the Oreo butter mixture on it and to form a layer, press with your fingers or some firm object. Set aside and save the rest of the Oreo crumbs for later.
Whip the heavy whipping cream in a large bowl until it forms stiff peaks. Set aside. Beat the cream cheese and sugar in a separate large bowl until creamy then add the vanilla and beat some more. Add the beaten heavy whipping cream to the cream cheese mixture and mix until well combined. Add the condensed milk next and continue mixing until you get a smooth and creamy texture. In crushed Oreo, gently fold and evenly spread over the Oreo layer. Top with Oreo crumbs, serve and enjoy.
To see the original recipe that inspired this one, check out the recipe for Frozen Oreo found at Dragana Sweet Spicy Kitchen.