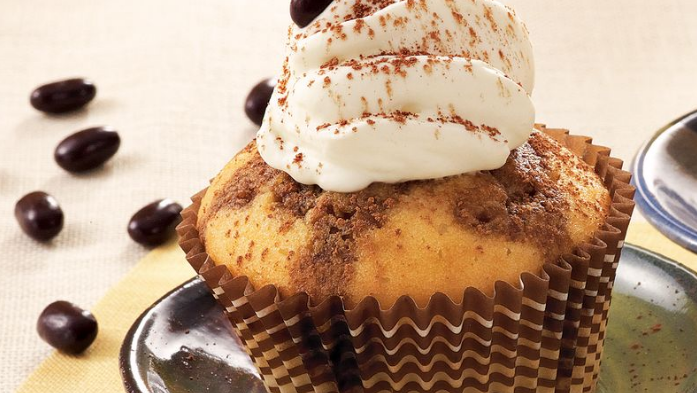 I  Love Tiramisu so I was happy to look for some desserts that all have the Tiramisu theme to them for you to try out , so how about this amazing recipe for these yummy looking Tiramisu Cupcakes that has the wonderful layers of this Italian dessert that we love so much .. great for a party
An amazing twists on the classic dessert .. so why not give it a go
Tiramisu is an Italian dessert rich in history and taste! With a pudding-like filling of mascarpone and the addition of rum and a dusting of cocoa, tiramisu is truly decadent.
This great recipe  is brought to you by bettycrocker.com website, thanks for sharing it with us
Here below is an excerpt and a list of the ingredients you will need to make this dessert from the website
Enjoy these coffee flavored cupcakes that are made with Betty Crocker® SuperMoist® cake mix – a tasty baked dessert.
Ingredients
1 box Betty Crocker™ SuperMoist™ White cake mix
1 cup water
1/3 cup vegetable oil
1/4 cup brandy
3 egg whites
3 tablespoons instant espresso coffee granules or powder
1/3 cup boiling water
2 tablespoons corn syrup
1 package (8 oz) cream cheese, softened
1/2 cup powdered sugar
2 cups whipping cream
Unsweetened baking cocoa, if desired
Chocolate-covered expresso beans, if desired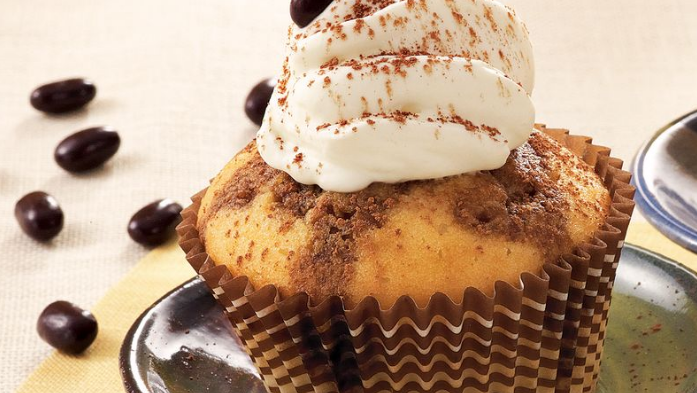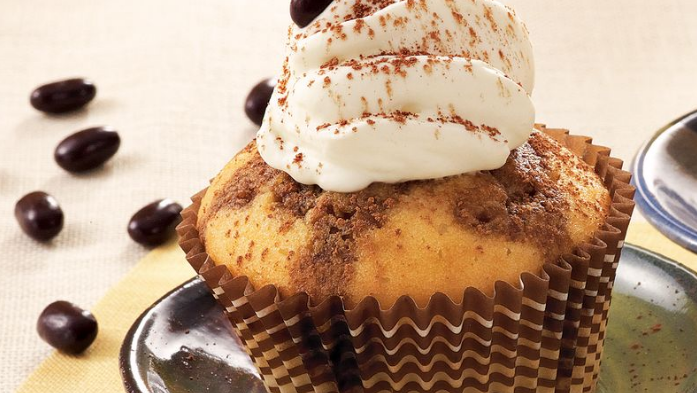 To Get The Recipe :http://www.bettycrocker.com/recipes/tiramisu-cupcakes/2a46af22-cb14-4087-8f07-87ac29d142b5